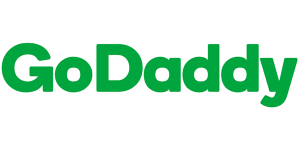 GoDaddy Inc. (NYSE: GDDY) today announced that founder Bob Parsons has resigned from the GoDaddy board of directors, effective Friday, October 5th, 2018, to devote his full time efforts to the array of businesses he created under the Yam WorldWide Umbrella.
Parsons founded GoDaddy in 1997 and served as the company's CEO from 1997 through June of 2011, when he sold the company to a private equity consortium.  Parsons served as Executive Chairman of the board until June of 2014, at which time he assumed a seat as board director.
In 2012, Parsons created YAM Worldwide, a holding company with businesses today focused in the field of power sports, golf, real estate, hedge fund management, collateralized lending, advertising, music and video production, furniture manufacturing, and philanthropy.
"Parsons and his wife Renee are deeply involved in philanthropic endeavors via the Bob and Renee Parsons' Foundation, which focuses on providing critical funding at critical times to communities trying to make a difference. The Foundation supports organizations like the Semper Fi Fund that provides financial assistance and lifetime support to wounded, critically ill and injured service members from all branches of the U.S. Armed Forces."
"It's hard to describe how proud I am of the magnificent enterprise GoDaddy has become," Parsons said. "The companies I created outside of GoDaddy now demand my full time attention, so it's time for me now to resign my seat on the GoDaddy Board and focus solely on Yam WorldWide."
"Bob embodies entrepreneurialism, and his imagination, drive and grit continue in the spirit of GoDaddy," said GoDaddy CEO Scott Wagner.  "Bob's original vision for the company inspires and guides us today, and we will miss his contributions at the board.  Bob, thank you for creating a company with tremendous value for those all over the world who – like you – have ideas they want to make real."
"Bob's impact on GoDaddy, and our industry, has been immeasurable," said GoDaddy Board Chairman Chuck Robel.  "He made the Internet accessible to all by pioneering how people acquire and manage a domain name. I deeply respect Bob, and we will miss his insights."