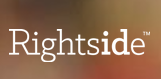 Rightside Group, Ltd. (Nasdaq:NAME), today announced the appointment of Diane Irvine and Shawn Colo to its Board of Directors.
"Diane has directly relevant executive and board-level experience with public companies that are leaders in ecommerce and online marketing," said Taryn Naidu, Chief Executive Officer of Rightside. "I have worked with Shawn for more than eight years, and he brings critical experience in evaluating strategies and opportunities for growth in the domain name industry. Both new members will be great assets to me and to our board."
David E. Panos, Chairman of the Rightside Board of Directors, commented, "We are pleased that Diane and Shawn are joining our board. Their knowledge and experience will complement that of our current directors. Both bring substantial financial expertise and general management experience to Rightside, and they are well-suited for a company focused on growth. Our board and management team look forward to their leadership and involvement."
Ms. Irvine served in several senior roles with Blue Nile, Inc., an online retailer of diamonds and fine jewelry, from 1999 to 2011, most recently as Chief Executive Officer, as well as Chief Financial Officer and President. She also served on the company's board of directors. Prior to joining Blue Nile, she served as Chief Financial Officer of Plum Creek Timber Company, Inc., a timberland management and wood products company. Ms. Irvine currently serves on the boards of directors of Yelp Inc. and CafePress Inc., and formerly served on the boards of Ticketmaster Entertainment, Inc. and Davidson Companies. She holds a B.S. in Accounting from Illinois State University and an M.S. in Taxation from Golden Gate University.
Mr. Colo co-founded Demand Media in April 2006 and currently serves as its President following his roles as Interim Chief Executive Officer and Executive Vice President, Corporate Development. He led the acquisitions of eNom, BulkRegister, Name.com, and HotKeys, Inc., and played a key role in identifying and developing the strategy for acquiring gTLD registry operator rights in ICANN's new gTLD program. Prior to co-founding Demand Media, Mr. Colo was a principal with Spectrum Equity Investors, a media and communications focused private equity firm. He holds a B.S.E. in Civil Engineering and Operations Research from Princeton University. Mr. Colo is also a director of KCRW, Southern California's leading National Public Radio affiliate, and he participates on the Intel Capital Consumer Advisory Board.
Following these additions, Rightside's Board of Directors comprises seven members, four of whom are independent.
About Rightside
Rightside™ inspires and delivers new possibilities for consumers and businesses to define and present themselves online. The company, with its affiliates, is a leading provider of domain name services, offering one of the industry's most comprehensive platforms for the discovery, registration, usage, and monetization of domain names. In addition to being a new gTLD registry operator, Rightside is home to some of the most admired brands in the industry, including eNom, Name.com, and NameJet (in partnership with Web.com). Headquartered in Kirkland, WA, Rightside has offices in North America, Europe, and Australia. For more information please visit www.rightside.co.