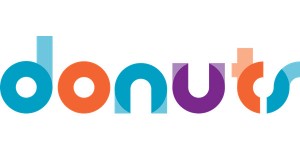 Donuts is increasing the cost of its Domains Protected Marks List (DPML) service.
DPML is brand protection service designed for trademark owners. DPML is a service that allows trademark owners to protect their marks and related terms across all of Donuts new generic top-level domains (gTLDs) at a "fraction" of what it would cost to defensively register the same terms.
Last month, Donuts announced a new feature: homograph protection. The exact term of your trademark is protected, but in addition, Donuts finds all Unicode characters which are confusingly similar to characters in the protected name (so-called homographs), and block all these variants as well. According to Donuts phishing is especially targeting Cyrillic and Greek characters that look like Latin characters.
The homograph protection is enabled on all DPML orders, including the ones that were ordered before its introduction in September 2018.
The price increase comes partly because of the new feature and partly because Donuts is extending its coverage with more than 40 extensions after the acquisition of Rightside in June 2017.
The new price for a DPML block is $6.000+ for a 5-year period depending on the registrar and $12.000+ for DPML Plus for a 10-year period.
This is the 2nd price increase of DPML after January 1, 2017.