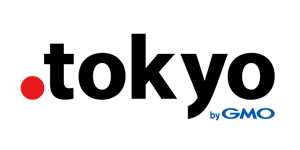 GMO Registry announced that .tokyo (https://hello.tokyo/en), the Top Level Domain (hereafter "TLD") representing Tokyo, the capital city of Japan, reached 100,000 domain names. This milestone comes just over 4 years since .tokyo opened for business in July 2014.
Since its debut, .tokyo has attracted both individuals and businesses with affinity to the City of Tokyo. As a result, .tokyo became the No.1 Geographic TLD on August 20 by registration volume ahead of 33 other Geographic TLDs including .london, .nyc, and .paris, which are TLDs for the cities of London, New York and Paris respectively.

Namestat has .tokyo at just under 100k registrations. It is at 99,139 domains today.
What seems concerning is that one registrar, and specifically one that the registry owns (GMO Internet, Inc. d/b/a Onamae.com), has 94,843 of these domains. That is 95.7% of all registered domains.
.Tokyo Usage