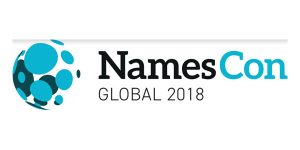 NamesCon 2018 is starting today in Las Vegas. The domain name conference runs from January 28 until January 31 at the Tropicana hotel in Las Vegas.
I arrived in Las Vegas late last night and I was happy to go out with some friends. I am really excited to meet some of my old friends again.
My 27 hour total travel time was brutal and included 3 flights from Greece to Las Vegas.  A burger and a beer was needed!
Here is what I think about the event just as it is starting today:
The Good
NamesCon is back again for another year and that is always good!
The Hakkasan party!!! The party had a change of venue and a new cocktail list! It also moved to Tuesday. Read everything about it here.
The Bad
Wednesday is a bit too slow. I booked my flights and hotels many months ago and I was disappointing to see there are no sessions on the last day and that the exhibit hall closes at 2pm. (I now see that I have 3 overlapping sessions on Monday that I would like to attend. Some of these could have been on Wednesday.)
The domain name auction. It needs major changes and from what I hear many people have lost interest. I will talk more about it after this year's auction.
The NamesCon android app gave up on me. It would not load since I arrived in Las Vegas and I have everything saved in there. Fortunately I installed it again and it is now working.
The Unknown
This year the conference runs under the new owners, World Hosting Days, that are essentially GoDaddy. The new owners have not completely taken over the conference. Not sure if this is good or bad!
Waternight changed its format and it became a charity gala and dinner. Lets see how this goes…
Tool talks have replaced the Network Lane. This seems like a good idea.
NamesCon is introducing the Executive Q&A that is available to VIP pass holders only.
Have fun!