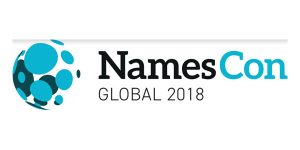 MMX has taken over the main NamesCon party this year. Uniregistry has passed the baton on.
Those last two Uniregistry parties at Hakkasan were very nice but everybody in Allegravita on behalf of their clients MMX are giving it their best to surpass the 2 parties!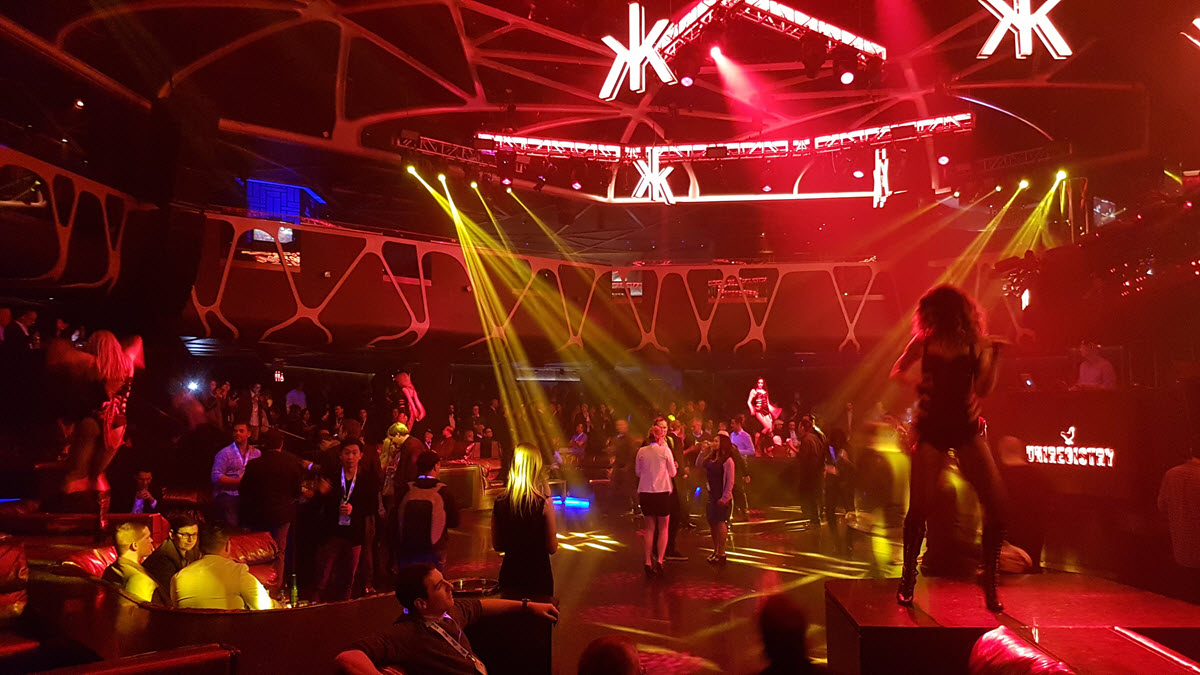 (photo from the Uniregistry Hakkasan party in 2017)
This year's Hakkasan Party is hosted by MMX on Tuesday night. Doors open at 9PM, a very generous open bar runs until 11pm, and the private party area opens to the public at 1am.
This year the party will move to Hakkasan's Ling Ling Lounge.
For those that don't know Hakkasan is located inside the MGM Grand that is opposite the Tropicana hotel, the NamesCon 2018 venue.
The party is for NamesCon 2018 attendees only so make sure you bring your NamesCon badge to gain entry.
MMX has booked a 9:45PM set by DJ Frakes on a Plane! (By Jothan Frakes of course!)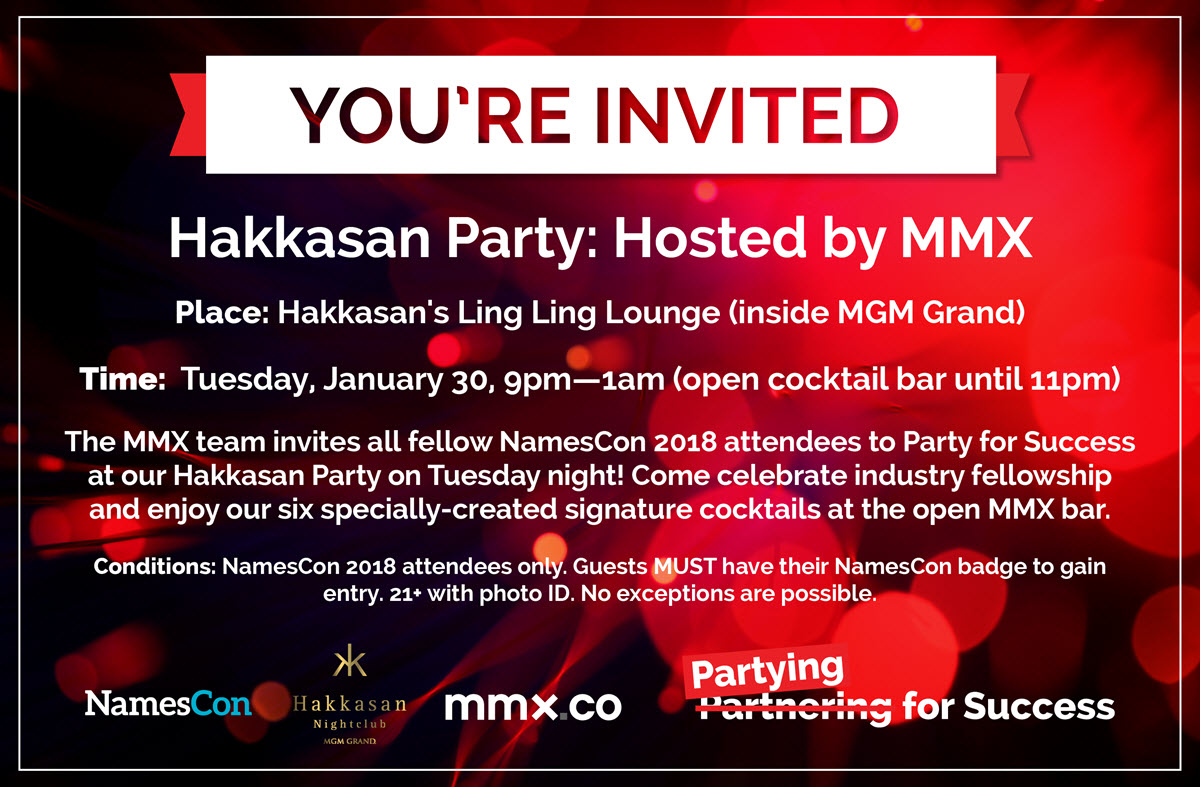 Allegravita had a fun idea to design six cocktails, based on six of MMX's TLDs. They designed the cocktails, taking into consideration various factors of the selected MMX TLDs (brand values and colors, origin stories, local favorites, etc) and they had their studio team create custom illustrations of each of the drinks.
So for the first time here are the six MMX Signature Cocktails for NamesCon's Hakkasan Party: Hosted by MMX!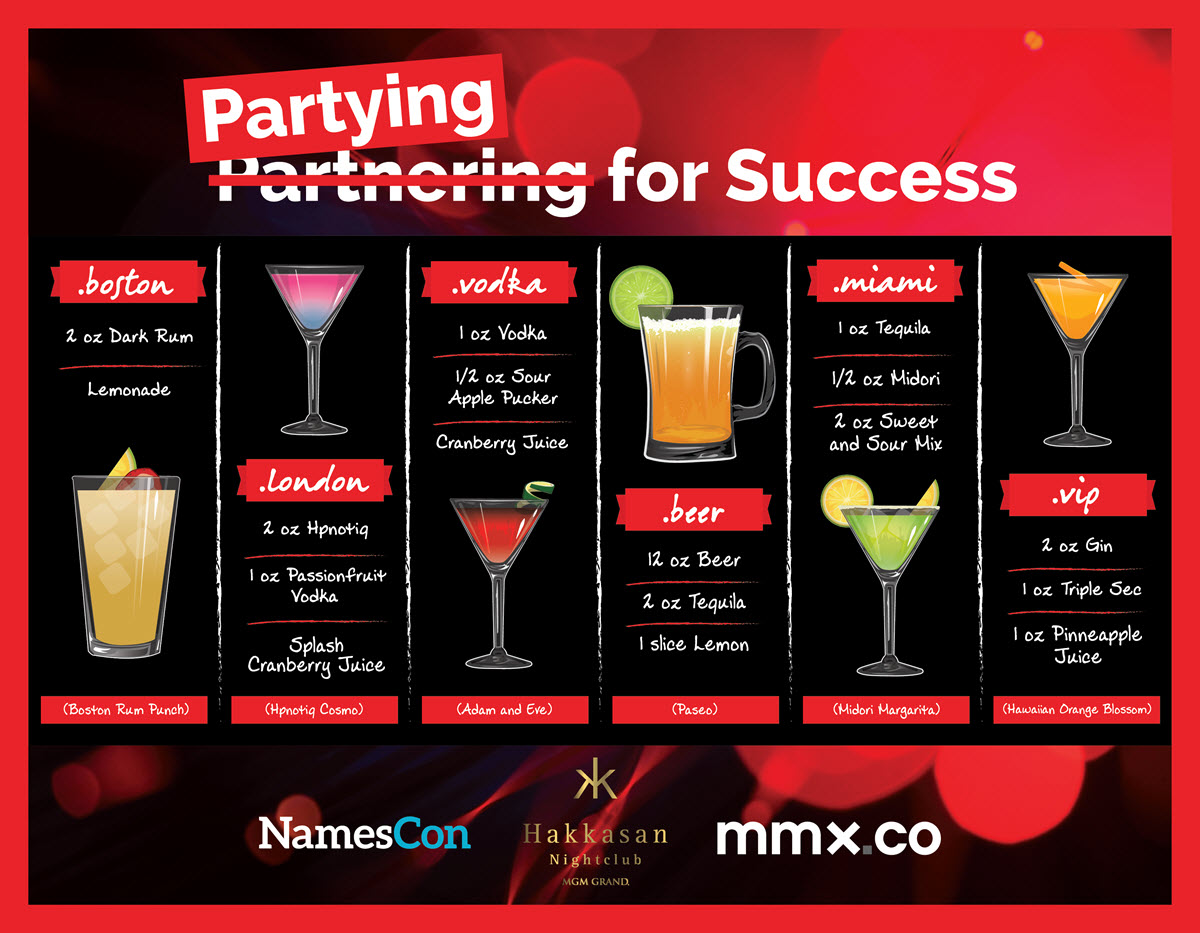 I had to google what Hpnotiq and Midori are and both seem really interesting. So I will have 1 .london and 1 .miami just to start the night! Just remind me not to arrange anything for Wednesday morning.
Hakkasan baby!
(Many thanks to Simon Cousins CEO of Allegravita for all the details!)