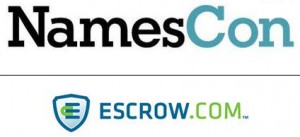 NamesCon announced that more than 700 people have registered for the January event. Registrations are on the way to 1000 or even more.
NamesCon send an email to all the registered attendees to give an overview of the conference evenings and some helpful advice on when to arrange your private dinners and drinks!
Here is what NamesCon has arranged and when you get a "open" night:
"Now that you have registered for NamesCon, you'll soon want to start planning your time in Vegas — especially the evenings! NamesCon begins on Sunday January 10th, 2016 and ends the evening of Wednesday January 13th, 2016.
Sunday night is the NamesCon Opening Party hosted by Rightside, and we're thrilled to welcome Rightside's very own Statton Hammock (aka DJ STATN) to the DJ booth to provide your musical entertainment for the evening! Read our interview with Statton on our blog.
Monday evening is a free night, meaning there are no official NamesCon events occurring past 6pm. This would be the ideal night to coordinate your private dinners, drink meetings and parties.
With Monday being an "open" night, Uniregistry has just announced that they'll be hosting an exclusive party at one of the top nightclubs in Las Vegas:
"Enhance your NamesCon experience in style with Uniregistry on Monday January, 11th, 2016 beginning at 9:30pm.  As a NamesCon Attendee, be on the lookout for your exclusive invitation – more details, including location, are coming shortly. This will be an amazing Vegas club experience you won't forget!"
Tuesday evening has two great events: The Women in Domaining Dinner will take place on the poolside terrace at the Tropicana, complete with a delicious buffet and live jazz band from 7-9pm.
Immediately following the WiD Dinner on Tuesday is the NamesCon WaterNight Gala to benefit WaterSchool, beginning at 9pm. This charity event is held at the Havana Club, a private venue at the Tropicana strictly reserved for NamesCon attendees, and we'll have DJ Sandy from Radix up on the decks. Get dressed up and come party with a purpose. Together we have raised over $200,000 for clean water projects and we look forward to yet another inspiring night of generosity!
Still not sure what to do in between daily sessions, workshops and meetings? We've harnessed the expertise of the teams at ICANNwiki and Seat's Taken Concierge to put together a special "NamesCon Guide to Las Vegas" especially for you! This guide will also include special offers and discounts just for NamesCon attendees. Seat's Taken Concierge will be on-hand throughout the conference to assist you with your reservations and offer suggestions on what to do during your stay.
We look forward to hosting you for an action-packed week in Las Vegas, now just under two months away! Don't forget to watch our news page for show updates, Featured Attendee profiles, and more."