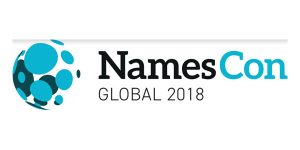 These are the sessions and events that I will most probably attend this year. It could be more or less as everything changes by the minute…
There are a few overlapping sessions and events especially on Monday and Tuesday so I will decide at the last minute what to attend…
Of course these are my personal preferences and everybody should adjust their schedule and time accordingly.
Sunday
Tool Talks
.GLOBAL Breakout Stage
Today only! Join us at the breakout stage for an afternoon of fast-paced tool demos, taking place in 20-minute increments. Come and learn which products, services and techniques can improve your business.
Develop a Domain and Sell a Business
Workshop
.Asia Space
A domain's value can grow exponentially once it's developed, ranking on Google, getting traffic, and creating revenue. Learn how to develop and market your domains effectively and efficiently – from choosing the right CMS, to SEO tricks, and winning with paid advertising.
Alex Melen, Smartsites
Executive Q&A
Comodo CA VIP Lounge
For NamesCon VIP pass holders: Enjoy a complimentary lunch buffet while taking part in an intimate Q&A with NamesCon's founder, Richard Lau.
richard Lau, ocean.net
Moderator: Braden Pollock
Growth And Market Expansion: Leveraging The DNA
Workshop
.Asia Space
Learn all about The Domain Name Association, including the benefits of membership and participation in this dynamic organization.
Jothan Frakes, The Domain Name Association  
This session brought to you by The DNA.
VIP Champagne Lounge
Comodo CA VIP Lounge
NamesCon VIP pass holders can enjoy a festive kick-off to the conference with complimentary bubbly and fantastic networking. Join us immediately afterwards for the Opening Reception, accessible directly from the VIP Lounge so you can enter the next party in style.
.GLOBAL Opening Reception
.com | .net Keynote Hall
Celebrate opening day of NamesCon Global 2018 with live music, cocktails, and networking in a casual atmosphere. Don't forget to wear your name badge for entry!
Monday
Visit 40+ exhibitors in our busy exhibit hall. Don't forget to use the NamesCon mobile app to check in at exhibitor booths and be entered to win fantastic prizes!
11:00am – 11:45am
Data Mining for Revenue with Registries and Registrars
Workshop
.Asia Space
There are many opportunities for both registrars and registries to generate additional revenue from more than just selling domain names. Discover how your organisation can unlock hidden value from data that is readily accessible to you. If you are running a registrar or registry then this session is a must-attend event for your business.
Michael Gilmour, ParkLogic
2:00pm – 2:45pm
Easily Putting Your Domain to Work Using Domain Connect
Panel
.GLOBAL Breakout Stage
Domain Connect is a new open standard, making it easy for consumers to configure a domain's DNS to work with services enabled through different providers. The standard is already supported by many major services and registrars, and is rapidly growing. This panel will provide an opportunity to learn about the protocol, hear from the several of the service providers and DNS providers about their experiences, and learn what it takes to get involved.
Ben Bowen, GoDaddy; Del Putnam, Automattic; Florentin Stafie, microsoft 365; James Magnarelli, HubSpot
Moderator: Bill Sweetman
This session brought to you by Domain Connect.
2:00pm – 2:45pm
How to Crowdsource Your Next Domain Name
Workshop
.Asia Space
In this workshop, you will discover how to effectively leverage crowdsourcing to develop a great name for your brand or business. You will learn all about Namestorming and how to tap into the collective creativity of the "crowd" to build a perfect name that is unique and memorable.
darpan Munjal, Squadhelp
2:00pm – 2:45pm
Ice Cream, Roller Skates, and Gen Z
Session
.com | .net Keynote Hall
Traditionally, websites have kept static homepages or blogrolls across all audiences. Now, Millennials and Gen Z want their habits to be anticipated, with each experience better than the last. This session will use new research from WP Engine & the Center for Generational Kinetics to illustrate how brands need to evolve if they want to survive in today's competitive market.
lisa box, wp engine
Payment Automation in a Rapidly Evolving Marketplace
Session
.com | .net Keynote Hall
Controlling a deal involves handling advertising, negotiation and closing, all under your own roof. Jackson's keynote address will show you how the best in the industry build their own payment platforms in order to close more deals faster, with real life examples and tastes of what's in use today and what's coming in the future.
Jackson elsegood, escrow.com
3:00pm – 3:45pm
Navigating the World of geoTLDs
Panel
.GLOBAL Breakout Stage
Geographic TLDs in the form of city, region or country-specific codes are well established, but often misunderstood. Our panel discusses the benefits and downsides of investing in geoTLDs, and assesses the market and viability of these types of domain names.
Dirk Krischenowski, .BERLIN; Alfredo Pinochet, LatinTLD; Stuart Fuller, CentralNic; Rick Silver, n49; Solomon Amoako, MMX
Moderator: Bill Sweetman
Startup Alley
Exhibition Hall
Join us at the Startup Alley exhibit kiosks in the Exhibition Hall for networking and an open bar during happy hour. This is a great opportunity to catch up with old friends, make new connections, and get a personal introduction to many of the startups and small businesses exhibiting at NamesCon.
Tuesday
Lessons Learned from Operating the Most Valuable Portfolio in
the World
Session
.com | .net Keynote Hall
Learn how one of the largest domain investors in the world prices, sells, and manages their portfolio. GoDaddy VP Paul Nicks will walk you through how they run NameFind while giving valuable advice for building your own portfolio.
Paul Nicks, Godaddy
This session is brought to you by GoDaddy.
11:00am – 11:45am
UDRP Reform and the Worst Decisions of 2017
Panel
.GLOBAL Breakout Stage
The panel will discuss the most outrageous UDRP decisions of the past year and the upcoming UDRP reform.
Zak Muscovitch, DNAttorney; Bob Mountain, Afternic; Nat Cohen, Telepathy; Daniel Law, Internet Commerce Association
Moderator: Kamila Sekiewicz
This session brought to you by the ICA.
#cryptodomaining: Crypto Meets Domaining
Fireside Chat
.com | .net Keynote Hall
Hear from top industry domain brokers at the heart of the intersection between crypto and domaining. It's much bigger than domain names containing crypto related words; the nexus of domain names & cryptographic blockchains will change the way we transact, settle and manage domain names.
Richard Lau with Drew Rosener, JEN SALE AND Sharjil Saleem
Mastering Aftermarket Appraisals
Panel
.GLOBAL Breakout Stage
Join some of the domain industry's top brokers for insight on how to appraise and evaluate domain names to sell or purchase. Stay for an interactive Q&A, where we'll put the panel to the test and have them assess your very own domain names!
George Hong, Guta; David Clements, Brannans; Drew Rosener, MediaOptions; Brian Kleiner, Afternic
Moderator: Derek Newman
Escrow.com Masters of Domain Awards
.com | .net Keynote Hall
Awarded annually, the Masters of Domain awards are presented to the ten highest grossing individual brokers of the preceding year, as determined by sales completed through Escrow.com. Each representing millions in individual domain deals, these ten set the pace of the industry and their fellow brokers.
This session is brought to you by Escrow.com
Domain Auction
.com | .net Keynote Hall
Don't miss the annual RightOfTheDot/ NamesCon Premium Domain Auction! It's the world's most exciting domain auction event, where the most valuable domain names are up for grabs to the highest bidders. Watch live, in-the-room bids compete with online bidders from around the world!
Pre-bidding and post extended auction will be hosted by our partners RightOfTheDot and NameJet.
We are pleased to announce that once again Monte Cahn, President and Director of RightOfTheDot, and World Champion Live Auctioneer Wayne Wheat will conduct the live event. Food and beverages will be served, with preferred seating and service available to NamesCon VIP pass holders.
This will be the Internet Commerce Association's fourth annual dinner hosted at NamesCon! Join us for excellent food, drinks and conversation with friends and colleagues in the domain industry. What started as a small gathering has become a popular tradition for a growing number of attendees each year!
Hakkasan Party – Hosted by MMX
Ling Ling Lounge, Hakkasan Nightclub
The MMX team invites all fellow NamesCon 2018 attendees to Party for Success at our Hakkasan Party on Tuesday night! Come celebrate industry fellowship and enjoy our six specially-created signature cocktails at the open MMX bar.
Open cocktail bar until 11pm. Make sure to wear your name badge for entry!
Wednesday
Join us for a final day in the bustling Exhibit Hall – check in with any exhibitors you haven't had a chance to meet, challenge colleagues to one of the games, or have that final meeting in one of the lounges.
NamesCon Unconference
.com | .net Keynote Hall
What's an Unconference? It's pretty simple: We provide the forum and the moderator, but you decide the content. We'll be following the World Café method, where each table in the keynote hall will be dedicated to a certain topic, as decided upon by Unconference attendees. Did we miss any topics that you feel need discussing before NamesCon Global closes? Or want to carry on the conversation about something you discovered during one of the sessions? Here's your chance!
Moderator: Bill Sweetman