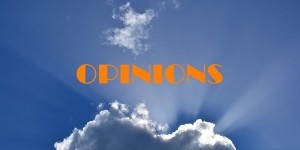 I got inspired to write this post by a tweet made by Peter Sunde, founder of Njalla (and Pirate Bay), a privacy domain name registration service, about black Friday purchases:
This Friday it's "black friday". At @njal_la we're discussing doubling our prices on that day to discourage people from purchasing stuff just because it's cheap. Get what you need, not what you can afford. The best deal you can get is not with money anyhow.

— Peter Sunde (@brokep) November 23, 2017
So I will not be posting any domain name deals today. Some of the deals today are not really deals anyway…
I will not be buying any new domain names today. When I think of a new domain name I register it immediately. If I think of any names to buy or if a client happens to ask me to register a domain name today I will do it as usual. I will not be going after domains today based on a $3 discount. And I will not be buying any worthless domains just because the happen to be free today. No, today is not the day to buy your next .horse, .pw, .moe or .blackfriday domain name!
I will also will not be transferring any domains to registrars I don't already use just to save a few bucks. There is a reason I use the registrars I use. I use them based on several factors including pricing. I will not be moving 3 or 10 domains out of my registrars just to save a few dollars. I think that my time for transferring out, learning a new system and then transferring back is worth more than a few bucks. (plus the risk of using an unknown registrar)
Of course if you have a list of free domains to buy then today is a good day to do it.
Having said that I will only be buying a few contact lenses today (because I am out) and maybe a few SSL certificates (because I have a few websites without one) if can find a few cheap.
So today and everyday please only buy what (domains) you need.
And here are a couple of articles from DomainTools so you can protect yourself:
Cyber Monday Deal or Phishing Scam?