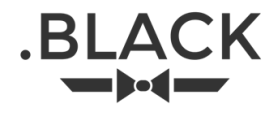 New gTLD registries and registrars have a long way to go trying to make New gTLD domain names available to everyone. There is no consistency and every registrar has it's own confusing  rules that most of the time are not endorsed by the registry.
Here is an example. I tried to pre-order some .black domains for the general availability that was starting yesterday. I went to the official .black website and clicked to see the list of registrars. I had to click twice on "more registrars" so I could see the whole list that is not so big. There are just 45 registrars offering .black domains out of more than 1000 ICANN accredited registrars. 8 of them are actually all owned by Go Daddy so there counted as 1 registrar in my book.
Then I visited most of them and about half were not offering .black pre-registrations. (Enom and Mesh Digital) I am not even sure that all registrars listed there are offering .black domains today.
I decided to use Dynadot for my pre-orders because that is one of my favorite registrars and also it had a very competitive pre-order price: $16.99.
As soon as I made my pre-orders and paid I received several emails canceling some of domain name pre-orders with this message:
We're writing to inform you that this domain, ******.black, has a trademark claim in the Trademark Clearinghouse. Due to this claim, we had to cancel your preorder for this domain.

You can still register this domain by performing a search here:

https://www.dynadot.com/domain/search-advanced.html

Please note that you will be asked to acknowledge this trademark claim before we can register this domain for you.
So pre-orders for domains that have a matching keyword in the Trademark Clearinghouse are not possible at Dynadot. I don't understand why, because you are able to register these domains in general availability at Dynadot. I believe that their systems are just not ready. Needless to say that 2 of these domains were caught by other registrars.
I then realized that some of my pre-orders were for domains that were either reserved from the registry or simply owned by the registry or on the collision list. I did get a couple of messages while doing the pre-orders that the domains I wanted were reserved so I thought that the domains I didn't get a message for were available. Wrong again.
I would expect much better organization and coorporation with registrars from Afilias, the .black registry, that is very experienced registry. Especially since Afilias has launched other new gTLDs such as .pink, .blue and .red a few months back using the same backend. Are we still in beta testing?
After this poor registrar support and all the confusion Afilias shouldn't be surprised with the first day results of .black. Only 107 domain names were registered and .black has now 153 domains in total including sunrise domains and domains owned by the registry.
I checked the 112 domains only 10 registrars were used to register these domains. And a few registrars have as little as 1 or 2 domains.
BTW I registered paintit.Black today while paint-it.black was registered yesterday.