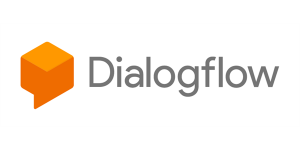 One of Google's projects has moved its website from a .ai domain name to a .com domain name.
Dialogflow started as API.AI but now it is moving to an EMD .com: dialogflow.com
The addition of new services, the new direction of the project and expected expansion prompted the change in domain names:
"When we started API.AI, our goal was to provide developers like you with an API to add natural language processing capabilities to your applications, services and devices. We've worked hard towards that goal and accomplished a lot partnering with all of you. But as we've taken a look at our work over the past year and where we're heading, from new features like our Analytics tool to the 33 prebuilt agents, we realized that we were doing so much more than just providing an API. So with that, we'd like to introduce Dialogflow – the new name for API.AI."
The domain name API.ai now redirects to dialogflow.com.
Google bought the domain name in September 2017 from the previous owner. The previous owner from Virginia, USA hand registered the domain in 2014. The domain was previously registered from 2005 until 2013 when it expired. The name actually remain free to register for over a year from 2013 to 2014!