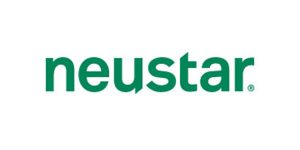 Neustar, Inc. has decided to destroy whois for .biz and .us domain names without even an announcement. That is probably because what they did is against ICANN rules.
Domain name whois at port 43 is a service free to all and be accessed using almost any computer with an internet connection. There are of course automated scripts and other software, like Watch My Domains, that help you make multiple domain name whois searches.
All registries of TLDs and registrars are required to provide this service according to ICANN rules. Registries provide a whois service for domain extensions using a thick whois like .org, .info and all New gTLDs. Registrars provide it for extensions using a thin whois like .com and .net. (.Com and .net are transitioning to thick whois.)
More info on Whois from ICANN:
WHOIS services are provided by registrars and registries for the domain names that they sponsor. Access to this distributed network of independent databases is provided in two ways – through a free web page and through a free Port 43 service. The web page allows real-time access to WHOIS data in individual searches; the Port 43 access allows automated queries by machine. Searches for the full WHOIS contact data for the domain name registrant and the designated administrator and technician, as well as the registration creation and expiration dates can be performed at the registrar's systems (either through its web page and Port 43 service). A "thin" registry provides minimal information when queried: namely, the registrar, name servers and domain name registration dates. However, a growing number of registries are now transitioning to provide "thick" or full contact data.
Whois service for the .biz and .us domains used to be "unlimited". This past September Neustar decided to change that and destroy the whois service. They have now gone the other way and have limited the service to JUST 20 lookups per day per IP address. And that is 20 lookups to all the extensions they manage combined! You can't do 20 whois searches for .biz and 20 for .us.
When you do a Whois Lookup Access (Port 43) you get this message after only 20 attempts:
"Number of allowed queries exceeded."
This is the same as .NYC where Neustar is also the registry and all the extensions that Neustar is the backend provider. Neustar is also the backend registry for New gTLDs such as .club, .webcam, .science and several others.
This whois throttling is against ICANN rules and of course against my rights as a domain name registrant. I own 1200 .biz and .us domains and such a limit will require me to do lookups for a least 60 (!) days to simply get whois details for all my domain names! And then I would have to start over if I do any whois changes or transferred or renewed my domains.
I use the Watch My Domains software to ensure my whois details are correct, to check my nameservers, to check expiry dates, to confirm registrar transfers and renewals and even prevent theft by monitoring all my domain names.
Whois for .biz and .us was working great since 2001-2002. Whois service was "unlimited" for 15+ years! This month Neustar, Inc. decided to cripple it and actually make it useless.
ICANN did have something to say about overly aggressive rate limiting in 2011:
https://www.icann.org/en/system/files/newsletters/update-whois-access-audit-report-port43-06apr11-en.pdf
"ICANN was careful to keep the query rate well below reasonable consideration of being "abusive", and was surprised that a small number of registrars rate limit to such an extreme extent. Thus, ICANN considered the possibility that some of these registrars were using hypothetical abuse as an excuse to inadequately provision their Whois service, or to block it altogether. These registrars have since removed such restrictions in response to ICANN's compliance work."
I was always careful to not reach any limit and have my IP banned. Never had a problem.
Now if people want to check the availability of a few .biz and .us domains without using a registrar or a whois service website (that may be recording their searches) they are out of luck.
I have contacted Neustar about this matter and have heard nothing after several days. I have also reported Neustar to ICANN.
I expect some immediate action and the whois access restored by Neustar and ICANN or I will be forced to take legal action against both ICANN and Neustar, Inc.

If you too are having Whois Lookup Access (Port 43) with .biz, .us, .nyc or any other of the New gTLDs that Neustar manages you can report it at the Whois Service Complaint Form.
(Technically .us is a ccTLD and Neustar can destroy it as they wish without obeying any ICANN rules. But .biz and all the other TLDs have to obey the ICANN rules.)
You can also join the .US town hall that is scheduled for today and complain there.