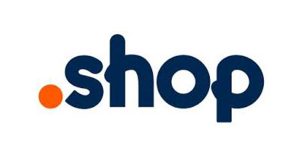 .Shop domain names turn one year old and as .shop celebrates its first anniversary, we take a look if the $41.5 million price tag paid by the registry was really worth it.
It seems that it will take them many years to recoup their investment, if ever.
Here are a few of the .shop numbers from the 1st year given by the .shop registry:
320,000+ domain name registrations
$1M premium sales revenue
180+ countries
103,000+ websites
60+ ecommerce platforms
10,000+ online shops
The website and online shops numbers are a bit hard to believe. Not sure if they count redirected domains as websites.
GMO Registry is the .shop registry and is based in Tokyo, Japan. Established in 2009 the company acquired .shop in a $41.5 million ICANN auction in January 2016.
.Shop has about 320,000 domain name registrations but the difficult part starts now that 1st year renewals are up. You can register a .shop domain name for $3 but they renew at about $30 retail!
This means that they have made about $0.6M this 1st year from registrations. (I assume the registrar wholesale prices are $2 for registrations and $20 for renewals.)
They will probably make more from renewals this year as they only need about 10% of the domains renewed to have the same revenue from registrations. But probably the premium sales revenue with be lower.
I expect .shop to lose 60% of its registrations after this first year.
So a rough estimate is that they will be making about $3M in revenue every year at this pace unless they increase their registration numbers.
But that is of course revenue and not profit. But again a rough estimate of $2M at best (if we take out ICANN fees, backend fees, salaries and other expenses) of profit then this means that the registry will recoup its investment in about 20 years. That is of course totally unacceptable of any kind of business.
It seems that many registries had unrealistic expectations as to the potential registration numbers in New gTLDs and their bids were over the top. GMO Registry has no excuses as in January 2016 the fate of the New gTLDs was pretty clear. They could never get to 10 million domain registrations in 2 years as many were dreaming. Now it is too late.