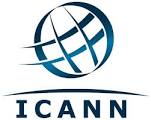 On 27 January 2016, Power Auctions LLC, ICANN's authorized auction service provider, conducted a New gTLD Program Auction to resolve string contention for one new generic top-level domain (gTLD) contention set: .SHOP.
This set was previously identified as an indirect contention set consisting of both the .SHOP and .SHOPPING strings. The applicants for .SHOPPING have resolved their contention amongst themselves, eliminating the linkage between .SHOP and .SHOPPING. The remaining contention set is a direct contention set for the string .SHOP. The applicants were unable to resolve contention among themselves; thus their contention set proceeded to auction, which is the method of last resort to resolve string contention as prescribed in Module 4 of the New gTLD Program Applicant Guidebook. Subject to payment of the winning price and meeting all other criteria for eligibility, the winner will enter ICANN's contracting process to sign a Registry Agreement to operate the gTLD.
Seven applicants completed all necessary prerequisites and participated in the auction for .SHOP. GMO Registry, Inc., applicant for .SHOP, prevailed with a winning price of $41,501,000.
All proceeds from the Auction are being segregated and withheld from use until ICANN's Board of Directors define a plan for an appropriate use of the funds through consultation with the community.