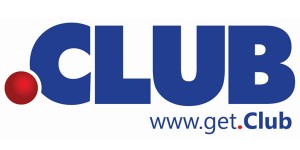 The .CLUB team hit the road hard as usual and traveled once again to China.
Their first stop was the beautiful city of Xiamen for the Global Domain Summit (GDS).
.CLUB CMO, Jeff Sass was joined in Xiamen by the head of our Beijing office, Abby Zhang, and of course, the .club celebrity mascot, Hou Mi Mi.
Here's a short video with some highlights from GDS:
After the GDS event, .CLUB took the short trip over to Hong Kong for the RISE Conference, a great event attracting startups and entrepreneurs from Asia and beyond.
In addition to .CLUB, the domain industry was represented at RISE by Sedo, PIR, Gandi, and the RADIX team who supported a number of RISE participants through their Startup League program. Some of the great speakers at RISE, included Gary Vaynerchuk and GoDaddy CEO, Blake Irving.
.CLUB was also pleased to see a number of great startups using a .CLUB name on display at RISE, including Traffic.club, Paybook.club and Mask.club.
Here's a short video with some highlights from RISE: