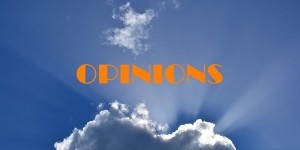 In the past few weeks I have read some straight up bullshit statements from people in the domain name industry that I really enjoy their writing and are certainly knowledgeable in regards to domain names among other things.
Yes, there statements are bullshit and I think that they know it too. There are statements that you read and immediately say: WTF was that? Where did this come from?
Why do they do it? I believe that they think that by supporting New gTLDs they will get more consulting assignments from the New gTLD registries.
I certainly understand that the New gTLD registries have been spending a lot more than what the older (legacy) TLD registries are spending. Verisign, Neustar, Afilias and PIR spend very little in marketing and consulting and most of the latter is done in house.
New gTLDs have created some opportunities that haven't gone unnoticed. I understand this but please people, cut the bullshit.
I have read comments or tweets that are simply ridiculous. One thing I read yesterday was an attempt to compare a one-word .com domain with a New gTLD. And that is after a company had moved from a 2-word .com to the one-word .com. And the New gTLD had the same 2 words as the .com that the company rebranded from.
I have read that New gTLDs are converting better in google ads than .com using only circumstantial evidence.
I read a paid study that claimed something obvious like that "a New gTLD can rank as well as a .com in Google" while insinuating something entirely different.
I read something completely not true like that a certain geo extension has 70% developed websites. A statement that can be disproved in 2 minutes.
And the list goes on and on. In the past 3 years ridiculous statements and marketing disasters have hurt both legacy TLDs (like .com that every New gTLD seems to be attacking) and New gTLDs. .Com is not the enemy. New gTLDs must learn to coexist with it.
New gTLD registries are pushing this agenda. But undermining a product that is directly comparable with yours will not make you seem better. It is like a car company saying: "Cars are so dead in 2017. Buy our cars!". What do you think consumers would think reading that?
I really don't understand how these registries don't understand that by trying to hurt .com that are actually hurting themselves.
And yes, I think that these statements and paid studies that are made by people with good reputation are really hurting the domain name industry and of course are hurting the people themselves in the long run. It simply a shame wasting their expertise like this.
I have written before about the reputation that a few people are sacrificing in the name of New gTLDs. I will not mention any names here because I still respect these people but I am sure that you have probably read some of these comments or articles.
New gTLDs need to be priced competitively, have a reliable registry and be simple to register/renew/resell. This is what people are looking for when their dream .com is gone. Anything other that this and failure for an extension is imminent.
But this article is not only about New gTLDs. It is about the domain name industry and things that are said without any proof and without any thought of the consequences and without realizing that people outside the industry might actually believe these statements. They might believe them at the beginning but when they realize these are not true then they will think the complete industry is pure bullshit and hype.