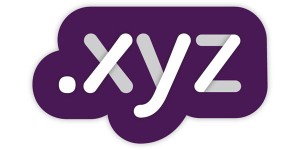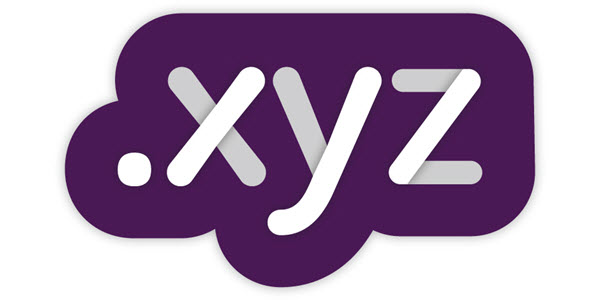 I received one of the most ridiculous emails today from Frank Schilling, Founder and CEO of Uniregistry. The email is informing all Uniregistry customers of this new great "opportunity".
Uniregistry offers 1.111 billion (yes billion!) .xyz domains for $0.99 per year to register, renew, and transfer. These domains, coined the 1.111B Class, include all 6-digit, 7-digit, 8-digit, and 9-digit numeric .xyz domains between 000000.xyz and 999999999.xyz. To celebrate Uniregistry's partnership with .xyz, customers can register and renew these 1.111B Class domain names at Uniregistry for $0.88 in the Early Bird sale from May 31 – November 10 2017.
This is a huge block of absolutely useless domains presented like a deal with apparent justification other than vaguely comparing these .xyz domains with Bitcoin that is simply ridiculous and everyone involved knows that. Including Frank Schilling. I will not even get into this…
It seems that people in this industry will say anything to make a quick buck. Or $0.99. Does anyone cares about credibility in the domain name industry anymore? From what I have seen in the past few months apparently no one cares.
Most of these domains have no value in .com so they have zero (0) value in a bad New gTLD extension such as .XYZ.
I wouldn't take these domains in they were free. I would take them if someone paid me and that is to store them until they expire so no one buys them even by accident.
And this above is the reason I am one the few domain name blogs that never had Uniregistry as a sponsor (among others).
Over and out.
Here is the complete email I received today:
Hi,
If someone told you in 2010 to buy $100 worth of Bitcoin, would you have done it?
Today, I am happy to share one of the most exciting pieces of news for our industry since the gTLD program was announced nearly one decade ago. To foster innovation and creativity on the Internet, Uniregistry will now offer 1.111 billion .xyz domains for just $0.99 per year to register, renew, and transfer. These domains, coined the 1.111B Class, include all 6-digit, 7-digit, 8-digit, and 9-digit numeric .xyz domains between 000000.xyz and 999999999.xyz.
But that's not all, to celebrate our partnership with .xyz, customers can register and renew their favorite 1.111B Class domain names at Uniregistry for only $0.88 in our Early Bird sale from May 31 – November 10 2017.
The 1.111B Class is the first-of-its-kind platform to encourage utilization of domains for nontraditional purposes. Nominal overhead costs allow businesses and entrepreneurs to affordably register blocks of .xyz domains (e.g. everything between 1230000.xyz – 1239999.xyz or all dates between 01012018.xyz – 12312018.xyz), which can then be paired with Internet of Things (IoT) device serial numbers, used as vanity addresses for system networks, matched to phone numbers or identification numbers, traded as digital currencies, or repurposed for any other type of creative function.
The 1.111B Class is a truly innovative solution to the needs that have emerged from new technologies on the Internet. To see the level of pent-up demand for affordable vanity identifiers, look no further than IPv4. In 2011, all 4.3 billion IPv4 addresses (such as 192.168.0.1) were exhausted.(1) As recently as May 2017, a /22 block (1,024 IPv4 addresses) sold in the aftermarket for $13,824 USD(2) – that's $13.50 per address that used to be free! To register a similar block in the 1.111B Class today would cost less than 10% of that!
According to Yahoo! Finance, $100 worth of Bitcoin 7 years ago is now worth over $70 million(3) due to the scarcity of the currency today. At the time of this writing, 99% of 1.111B Class .xyz domains are still available. And to make mining for the best domains easier, .xyz has developed a powerful free search tool to download available patterns and blocks that you can bulk register at Uniregistry.
There are a myriad of uses for low cost domain registrations and I am certain the creative minds of our customers will find ways to put these permanently low cost assets to use. There is no reward without risk and fortune favors the bold. Invest responsibly, and good luck to you!
Sincerely,
Frank
And here is another email from Uniregistry and Frank a couple of hours later:
About an hour ago we made an announcement about a new category of numeric domains released at low prices today by .XYZ, coined .XYZ's "1.111B Class". As a retail registrar, we are delighted to support our registry business partners, and we understand that .XYZ is going to put a significant marketing budget and all of its creative talent to bear to popularize what it sees as a special class of registration.
At the same time, you should know that neither Uniregistry nor I provide investment advice. Uniregistry sells domain names as tools for internet-based business and communications. Nothing in our emails or on our website should be considered a solicitation or offer to buy or sell a domain, TLDs, or domains in general as an asset class, as a security, option, future, or financial instrument.
---
As many of our customers know, my passion is domain name investing. Over almost two decades actively investing, I've experienced significant successes and failures along the way. The losses are always more memorable than the gains, and as I reflect on the current state of the industry and all the exciting new extensions and opportunities that exist today that weren't available to me when I was just getting started, I feel compelled to share one of the biggest lessons I've learned:
Domain name investing is highly speculative. It's not for everyone. It's extremely difficult to predict how the value of a domain name or portfolio of names will change over time. There is a certain amount of luck that goes into any investment turning out positive, but because domain names are not traded on an efficient exchange or regulated by governments in the same way securities and other traditional investment vehicles are, there is greater volatility in this form of investing, and results will vary greatly based on timing, markets, and many other unpredictable events.
---
The names I've purchased that have had the biggest positive impact have been the ones that have some real utility in the world. It's the names that I believed people would find desirable to put in use in commerce or other creative pursuits. That said, nearly every name investment I've made (including those which look brilliant today) were largely ridiculed by observers at the time I made the investment.
The launch of the 1.111B Class of domains from .XYZ is a great example of how we can unlock potential for new and creative uses for domain names. No one could have predicted that .XYZ would become the largest New GTLD registry and their large marketing war-chest is being brought to bear again. We don't know how these names will be used but we know that many will get registered. The real value will be realized when people begin to find creative ways to apply these low cost names in business and other ventures. I'm personally extremely confident in the utility of low-cost, universally resolvable identifiers for emerging technologies, but the ultimate outcome is in the hands of imaginative people like you.
In closing to my last email, I wrote, "invest responsibly, and good luck to you".
I mean that sincerely.
Frank