There is a thread on Namepros that is comparing the recent sale of Shoes.com for $9 million with the sale of Shoes.xyz for $1,000.
This is one of the funniest things I have read in a long time. And what is best to describe something and make an argument than images. Images speak louder than words…
A member made the following post and then he got some funny replies:
"It seems Shoes.xyz domain name is owned by a domainer who is willing to sell it to an end user.
Shoes.com sale was an end user purchase.
Shoes.xyz can be worth high $xx,xxx to low $xxx,xxx to an end user, though it will be very hard to find one.
The .xyz gTLD is still young, .com is decades old and much more popular.
There is no reason to compare between this 2 sales. "
I mostly agree with this reply:
"Both domains recently went through the sales process and can be compared by date of sale. You mention "can be worth" while my comparison is more accurate of today's market, not a hypothetical future market."
Also shoes.nyc recently sold for $500 and Shoes.London sold for a bit more than that in 2015. You can find all these sales here.
So this is the reseller value of these New gTLD domains. Of course an end-user would pay more but 6-figures seems a lot far fetched and more like a pipe dream.
Another Namepros memeber said that "you are comparing number one .com vs potential number two .xyz ( fastest growing ngtld) so , the images are not ok , you have to put same cars with different engine , this could be true but not a dream car with a '80 car because .xyz was recently released."
NO. .XYZ has no potential to be number 2 even if they put a permanent price of 1 cent and they get to 250 million registrations the extension will still be 4th or 5th tier. Yes you read that right, 5th t-i-e-r.
I will leave you with a couple of photos from the thread comparing the 2 domains: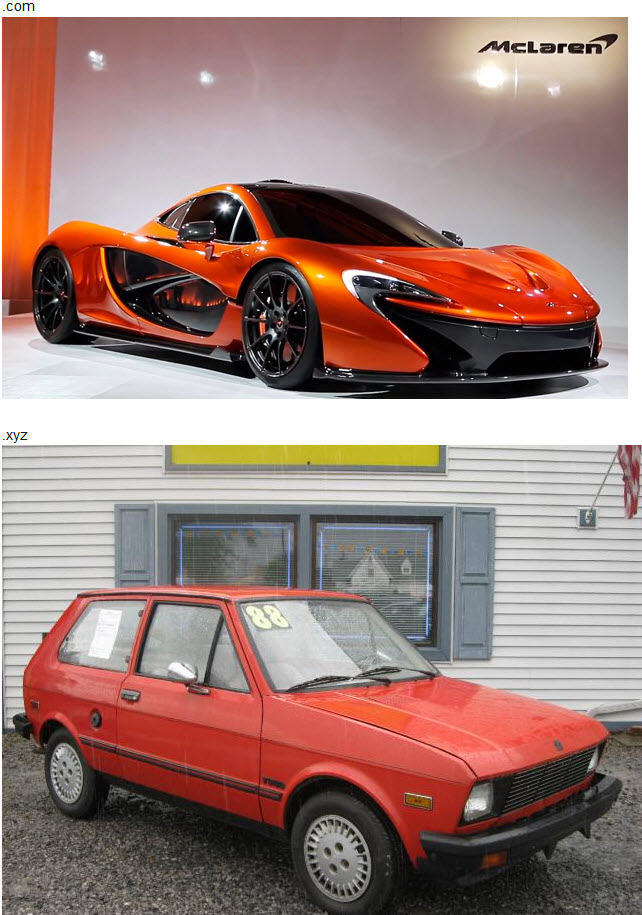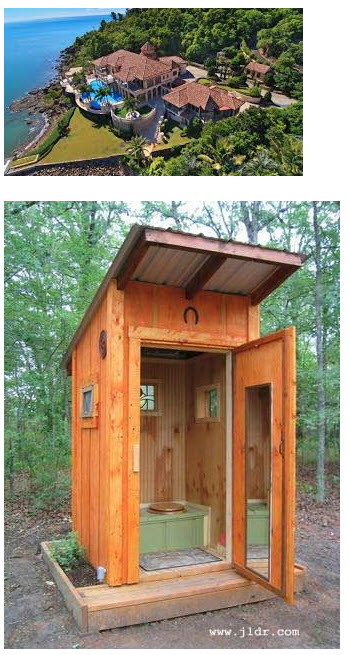 I would actually put the bottom photos on planet Mars. That would be more appropriate and do shoes.com more justice.
(Hat tip to George Kirikos of Leap.com.)