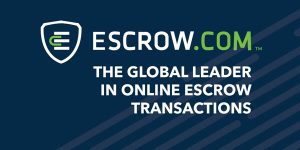 Better Business Bureau (BBB) serving the San Francisco Bay Area and Northern Coastal California announced the winners of the first annual regional Torch Awards competition.
Among the winners was
Escrow.com
that was the winner of the BBB Torch Award for Ethics in the 50-99 employee category.
"The Torch Awards for Ethics competition was created to honor businesses that demonstrate their commitment to trust and marketplace ethics, and the award embodies BBB's mission to be the leader in advancing marketplace trust. The Torch Awards illustrate the importance of trust and integrity, and the award is presented to businesses that strive to go above and beyond in their dealings with customers, employees, vendors and the community."
For-profit businesses headquartered in the 13-county service area of BBB serving the San Francisco Bay Area and Northern Coastal California were invited to apply. BBB received dozens of entries from across the area and from various industries.
The winners of the regional 2017 Torch Awards for Ethics were:
"Torch Awards winners demonstrate the highest ethical standards of trust toward customers, employees and the communities in which they do business," said Lori Wilson, President and CEO of BBB serving the San Francisco Bay Area and Northern Coastal California. "We are proud to present this prestigious award to these deserving businesses."
Each business went through a meticulous application process to illustrate its commitment to ethics and community leadership. They were judged by an independent panel of judges, including: Steve Van Dorn, President & CEO of the Pleasant Hill Chamber of Commerce; Alan Ross, Professor of Business and Public Policy at UC Berkeley Haas School of Business; Jim Ruane, Mayor of the City of San Bruno; Lan Wu, Ph.D., Associate Professor of Marketing at the College of Business and Economics of CSU East Bay; Frank Davi, Senior Director of Canyon Design Build; Alex Alexander, West Point and Harvard Business School graduate and author of The Entrepreneur's Edge; and Reverend Dr. David Moore, pastor at Trinity Lutheran Church in Walnut Creek. Judging criteria included leadership commitment to ethical practices, communication, performance management practices, human resource practices and commitment to the community.
Winners of the 2017 Torch Awards are now qualified to enter the 2017 International Torch Awards for Ethics. Presented annually since 1996, the International Torch Awards for Ethics honors companies who demonstrate best practices in leadership character and high standards of organizational ethics that benefits their customers, employees, suppliers, shareholders and communities. To enter the International Torch Awards for Ethics, a business must first be a winner of their local BBB award program.