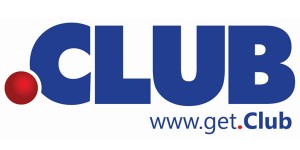 Colin Campbell, CEO of .Club said on Namepros that ".CLUB has voluntarily signed a price protection clause with the registrars for the first 5 years which limits to inflation or 15%.".
Uniregistry's planned price increase put all New gTLD registries in a tough spot yesterday. I wondered how they feel and even asked a few people.
So here is the reply from .Club and Jeff Sass in the midst of this situation:
There's been a bit of commotion among domain industry insiders this week thanks to news that first appeared on DomainIncite in an article, "Schilling: Big price increases needed to keep new gTLDs alive."  Of course, Frank Schilling can only speak for his strategy with his own domain extensions. As we've always believed, and stated before, not all TLDs are created equal.
With a single TLD (.CLUB) that has 900,000 registrations, we have a totally different approach and business model than Uniregistry. According to the DI article Frank Schilling stated, "If you have a space with only 5,000 registrations, you need to have a higher price point to justify its existence, just because running a TLD isn't free…" And indeed, as Kevin Murphy points out, "the TLDs seeing the biggest price increases are among the ones with the fewest registrations… Most of the 16 TLDs have fewer than 10,000 names in their zones."
We are focused on and committed to just .CLUB and adhering to the reasonable pricing model we've always had.
In a forum on NamePros, Colin Campbell, our CEO, was asked whether we too would be raising prices and this was Colin's response:
".CLUB has voluntarily signed a price protection clause with the registrars for the first 5 years which limits to inflation or 15%. We may have been the only one to do it. In addition, we have no intention of raising prices and continue to believe in pricing the names on par or close to .com. We also have a different issue. We have many thousands of businesses but we also have many thousands of blogs and hobby sites. Yes if we raised prices most business would just pay if they have a reasonably successful business, but on the hobby side, we would lose a lot of customers who might switch to a cheaper domain. We remain focused on creating and generating a global brand and have raised enough funds to continue to market aggressively with a multi-million dollar budget. I don't believe there is another company who invests more in marketing. I hope that addresses your question."