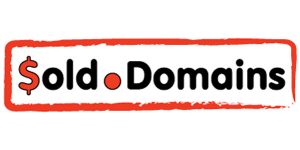 A .media domain name was sold for $20,500 by a domain investor in a private transaction.
The domain was registered on April 1st, 2016 but this is no April fools' day joke.
Seller of the domain name op.media is Phil Harris of gtld.link. The buyer is OP Osuuskunta that is one of the largest financial companies in Finland (op.fi).
The domain sold before its first year anniversary and has a renewal rate of about $80 per year. The domain name is now registered with CSC Corporate Domains, Inc., a brand protection agency/registrar, and does not currently resolve.
This is how the seller described the sale:
"Offer came in for 1k to my email from who.is I passed politely with a little commentary about LL names two days later offer raised to 5k I passed with a little more info but made them a one time offer of 20,500 they accepted.. Probably left money on the table but I have another 429 LL.media names ."
The 430 names, that Phil Harris bought, renew at about $80 to $100 per year.
The sale of op.media is the 2nd highest New gTLD sale in 2017 according to Sold.Domains, it is the 6th .media sale ever reported and the highest of the 6. Second highest .media sale is mixed.media that sold for $7,500 in 2015. The extension .media is operated by Donuts.
The company does not own the domain name OPMEDIA.COM that has been registered since 2000.