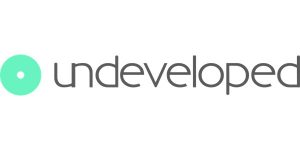 Undeveloped announced the "Undeveloped Rental Market" in partnership with Radix.
The new market gives access to premium domain names that can be instantly used for a monthly fee. Prices start at $1000 a month and get up to $6,999 for a domain name like app.store. Prices seem to start at a very high level and end up at an even higher level!
The 2 companies want to fine tune the processes involved and fully optimize the new system before they introduce the Undeveloped Rental Market to all Undeveloped sellers. Domain sellers will then be able to lease their own domain names through Undeveloped.
"All companies need a great identity: A solid identity increases the chance of success. Good brands are either taken or in use. Usable domains are too expensive and hard to access."
The market has started by offering .Store domain names for lease. .Store is a new extension owned by the Radix registry.
"While the majority of offline store owners rent their physical store, online store owners don't have this option today. We're about to change that."
Some available .Store domains on Undeveloped are:
gift.store
book.store
pet.store
toy.store