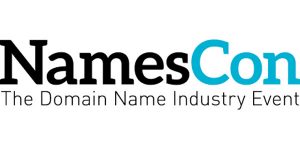 NamesCon 2017 is kicking off on Sunday 22nd of January, 2017 at the Tropicana Hotel in Las Vegas.
These are the NamesCon sessions and various events I will be attending. I may go to some more if I have the time. I am sorry I won't be seeing a few more sessions.
It is really tough to choose between concurrent sessions. I am using the must have NamesCon app which I already wrote about here to keep me on schedule.
Sunday, January 22nd
12:00pm – 6:00pm
Network Lane
12:00pm – 12:45pm
Entrepreneurial Strategy: Tips for Launching Your Startup
MORGAN LINTON, bold metrics
3:00pm – 3:45pm
Accepting Payments the Safe Way
Jackson Elsegood, escrow.com
5:00pm – 5:45pm
Responding to Offers
Kevin Fink, ihavethisidea.com
Bill Sweetman, name ninja
Mike Mcconville, domain holdings
6:00pm – 6:15pm
NamesCon Group Photo
7:00pm – 11:00pm
Rightside Opening Reception
Uniregistry Keynote Hall
Monday, January 23rd
10:00am – 6:00pm
Exhibit Hall
10:00am – 10:45am
The Evolution of Domaining
FRANK SCHILLING, UNIREGISTRY
11:00am – 11:45am
What's My Name Worth?
Mike Sumner, namebio.com
12:00pm – 12:45pm
Always Be Closing: Case Studies of Recent Negotiations
Dave Evanson, sedo
Richard Lau, ocean.net
Andrew Rosener, media options
Gregg Mcnair, Premium Traffic Ltd
Theo Develegas, Acroplex LLC
1:00pm – 1:45pm
Aftermarket Sales by the Numbers
Alan Shiflett, godaddy
Dan Adamson, uniregistry
Andy Simpson, verisign
Dima Beitzke, Sedo
Tessa Holcomb, igloo.com
2:00pm – 2:45pm
Investing in New TLDs – Making Money in the Short and Long Term
Jebidiah Burnett, Rightside
Andrew Rosener, media options
Rob Monster, epik.com / digitaltown
Charles Gucciardo, gucciardo law firm
3:00pm – 6:00pm
NamesCon Domain Auction 2017: Presented by RightOfTheDot
Read everything you need to know about the NamesCon auction here.
9:30pm – Late
Uniregistry After Hours Party
Hakkasan Nightclub, MGM Grand
Tuesday, January 24th
7:00am – 9:00am
Breakfast Buffet
Partagas 2
10:00am – 6:00pm
Exhibit Hall
10:00am – 10:45am
Building a Business to Last Decades
Matt Mullenweg, Automattic
11:00am – 11:45am
Hacks to Building Your Dream Portfolio
Joe Styler and Jin Wang, GoDaddy
12:00pm – 12:45pm
China Masterclass
Simon Cousins, allegravita
George Hong, guta
Negar Hajikhani, sedo
Ken Hansen, zhongguo ventures
Jq Tang, 190.com
OR
Online Security: Protecting and Recovering Your Domains and Social Accounts
James Morfopoulos, ocean.net
Karen Bernstein, bernstein law
Stevan Lieberman, ap legal
David Weslow, wiley rein llp
1:00pm – 1:45pm
The Cart Before the Horse: Building Your Domain Name into Big Business
Andrew Hazen, amazing domains
Ken Nybeck, resume.com
Bill Karamouzis, teachme.com
Monte Cahn, rightofthedot
2:00pm – 2:45pm
Will Branded TLDs Impact the Marketplace in 2017 and Beyond?
Cole quinn, microsoft
Matt Serlin, markmonitor
3:00pm – 3:45pm
Dollars and Sense of .net
Pat Kane, verisign
4:00pm – 6:00pm
Games Tournament
&
MMX Partnership Happy Hour
9:00pm – 2:00am
WaterNight Charity Gala
Havana Club at the Tropicana Hotel
Wednesday, January 25th
10:00am – 3:00pm
Exhibit Hall
11:00am – 11:45am
A Look Ahead at New TLDs
Steve Heflin, afilias
Toby Hall, mmx.co
Jeff Sass, .club
Anthony Beltran, 101domain
12:00pm – 12:45pm
Domain Monetization: Managing a Portfolio for Profit
Michael Gilmour, parklogic
David Warmuz, above
Yancy Naughton, hastraffic
Marlon Phillips, protected parking
2:00pm – 2:45pm
Executive Roundtable: Industry Trends Forecast for 2017
JOHN SMREKAR, UNIREGISTRY
JEFFREY ECKHAUS, RIGHTSIDE
JOHN KANE, AFILIAS
PAUL NICKS, GODADDY
Sandeep Ramchandani, radix
You can see the complete NamesCon 2017 agenda here.