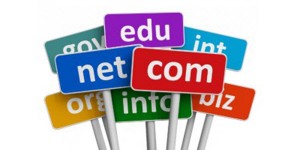 I have had enough of these bullies. I think it is time we start suing people that threaten to steal our domain names.
This is plain extortion: "you sell for $500 or I take your domain". This is what the reputable CEO told me.
So I got an inquiry for a 2-word .com I registered in 2006 from the CEO of a company in Singapore. The domain name consists of 2 generic words describing something that is in use for hundreds of years.
They registered the same 2 words in the .co extension in 2014 and started their company in 2015. Their email came exactly 2 days after they got their trademark registered in Singapore and they threatened me that if I didn't sell my domain to them for $500 they would file a UDRP complaint and get it that way.
After I got the email I checked the US and EU trademark offices and found nothing from this company. I then managed (not easy for a newbie) to search the Singapore trademarks and found that they applied for a trademark in 2015 and it was registered just 2 days before they decided to threaten me. Even now, after 10 years of owning the domain, I am in no way infringing their 2-day old trademark.
In 2014 they registered the .co that is used as their main website and in March 2015 they registered the .net which is now available as they probably dropped it. Then in July 2015 they registered the .org, .info, .biz and .us which they still own. They have raised more than $1.2 million in seed funding and now they are seeking a career in stealing.
They gave me a week to accept their offer. I told them that what they are doing is Reverse Domain Name Highjacking (RDNH) and that they shouldn't wait for a week before filing a complaint as I was not selling.
The CEO and the 2 co-founders have a very short memory but in case of a complaint I will be happy to remind them a few of their older emails…
I wrote this post immediately after I got this threat in June 2016 but I decided to sat on it for a while. It has now been 7 months from the threat and I haven't heard from them.