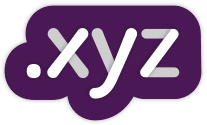 I got an email from a reader that thought he had received a UDRP or a URS on his .xyz domain name. It turned out he was wrong. The registry had suspended his domain name.
"For the first time ever, I have received a UDRP on one of my domain names. Well, I'm actually not sure if this is a UDRP or even a URS, but it's either one of those or something similar."
He got an email from his registrar Name.com about one of his .xyz domain names:
Hello,

Name.com was contacted by the .XYZ Registry regarding the domain referenced in the subject line of this email.  The domain has been suspended as the Registry has received complaints from a party claiming to be the Registered Mark owner.   This suspension will last for 30 days. At the end of the 30 days, the domain name will be transferred if the registrant does not contact xyz_abuse@xyz.xyz with clearly convincing evidence that the registration does not infringe on the trademark owners rights and is not likely to lead to consumer confusion.

Please direct any questions you might have to the .XYZ registry regarding this matter and certainly let us know if we can be of assistance.
The owner checked the domain's status after he saw this email, and it was suspended (serverHold). Domains are never suspended before there is a UDRP or URS decision or a court order. It seems that some some New gTLD registries, trying to protect their product, have taken simple trademark complaints way too far.
"This seems quite odd that the domain was stripped of all its functionality before I was able to respond to anything."
The domain name was not parked, not for sale and it is actually a generic term that happens to match a trademark. Like thousands of domain names like apple.xyz, e.estate, domains.report etc. etc. etc… These days it is nearly impossible to find a one-word domain that in not trademarked in one part of the world. Half of the .xyz domains should suspended now.
I asked the .xyz for an explanation of how and why this happened and this is what I got:
"We are very proactive in our abuse mitigation in order to keep our namespace safe and to do our part in making the internet a better place. This is all pursuant to our anti-abuse polices and Section 2 of Exhibit A of our RA with ICANN. When we receive a complaint about any kind of abuse, including trademark infringement, we investigate. If we find trademark infringement, we will suspend the domain name and give the registrant 30 days to rebut our finding by contacting us. If they can provide evidence that overturns our finding, we will unsuspend the domain.
Since the registrants are the customers of the registrar and NOT the registry, we do not contact them directly. In fact, registrars do not like us to reach out to registrants directly. Instead, we immediately notify the registrar and request that the registrant contact us if they disagree with our finding.
In this particular case, we received a complaint from xxx, who owns a trademark for xxx. The registrant has not reached out to us yet. However, if he or she can provide evidence that the registration is not in violation of xxx's trademark rights to the mark xxx, we will unsuspend the domain.
We work very hard to prevent abuse, but we also always give registrants a chance to respond to our findings. Hope this clears everything up. "
I can't say I am satisfied with the response in the slightest.
First of all abuse is mainly referred to spam, scam and other types of illegal behavior and fraud. If there is a complaint for trademark infringement then the correct way to remedy it is to file for a UDRP or a URS complaint. (or file a lawsuit) Suspending a domain name AND then transferring to the complainant overrides all the rules set by ICANN.
WOW. .XYZ registry created their own URS that is 10 times worse than the real thing!
The .xyz seems to think that the registrant is guilty until proven innocent. Are they both the registry and the judge? How did they investigate? Did they open a dictionary? Visited the inactive website? Is the owner supposed to trust .XYZ's judgement?
How is the registrant supposed to rebut the non-existent findings? Is the finding simply that the company has a trademark? Then the response of the owner should be "this is a dictionary word and the domain displays no ads of the company". No infringement. Case closed.
And even if the .xyz registry finds necessary for a domain name owner to explain the obvious (that .xyz supposedly investigated), why was the domain name suspended? Was it a threat to the trademark holder? Not even a UDRP complaint suspends the domain.
This is not the way to protect a New gTLD registry. .XYZ once again makes a huge mistake.