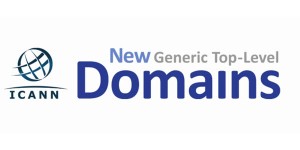 Andy Brier of NameStat.org and Name Metrics Ltd made a blog post that lists 947 one character new gTLD domains that were once registered but are no longer in the zone.
They are now either fully deleted and available to register or reserved by the registry. Not sure if the list includes domains that are actually registered but don't have nameservers and thus not in the zone files.
The list includes domains from Donuts, Uniregistry, .XYZ and several other registries. Many of the domains were once registered by the respective registries (.e.g. Uniregistry) that decided to delete them and list them for sale using their registrar network.
Typical registration and renewal prices for one character new gTLDs vary from $220 for 8.capital through to $55,000 for a.xyz.
I wrote an article last month about many 1-character new gtld domain being auctioned and sold as the renewal time is closing in. High priced premium renewals are not sustainable for many people.
Andy has made a lot of changes on NameStat.org and more are on the way as he said here. Keep up the good work Andy and congrats on the new domain name NameMetrics.com.
Here are a few of the 1-character (1-letter or 1-number) domains in the list:
g.bio
1.fit
a.ski
7.xyz
a.xyz
y.city
0.city
u.diet
z.guru
s.guru
b.help
c.land
e.land
f.land
j.land
m.land
b.land
s.land
t.land
o.life
n.life
v.life
0.life
w.life
0.link
j.link
i.plus
t.sexy
x.show
a.show
s.show
7.taxi
c.taxi
v.taxi
r.tips
e.tips
g.tips
m.tips
q.tips
c.town
h.town
n.work
o.work
d.yoga
e.yoga
n.audio
r.audio
z.click
j.deals
1.deals
p.email
z.movie
e.pizza
i.rodeo
a.today
i.today
z.watch
o.works
v.agency
z.agency
g.agency
a.agency
m.agency
g.casino
b.casino
p.repair
z.repair
z.capital
8.capital
4.domains
7.domains
z.systems
q.systems
x.vacations
v.vacations
7.photography
g.photography