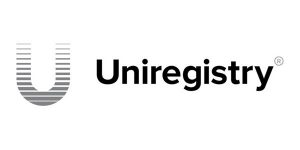 Uniregistry just published a new video on YouTube titled "Make Money Buying and Selling Domain Names with Uniregistry".
The video's description reads:
"At Uniregistry, you can register, buy, and sell domain names with ease. Whether you are a professional or an individual that just wants a good name, Uniregistry is the place to get started. It's free and easy to join. You can even list your existing domain names on our Market in less than a minute and start earning ad revenue or work with a broker to manage your portfolio of names."
If you don't read the title or the description of the video it is not that clear from the video how you will be making more money using Uniregistry. That is if you are not already familiar with Uniregistry and know what it does.
The part that says that you can use the Uniregistry app anywhere was funny. Well, more true than funny!
See the new Uniregistry video here: