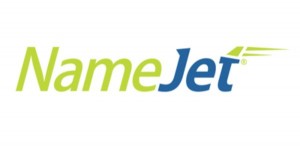 Namejet announced today that beginning December 14th it will offer the ability for domain name buyers to add funds to their accounts via PayPal and Alipay.
This will make it a lot easier to win and pay for domain names on NameJet.
Simply click on the "Add Funds" link in your My Account page and proceed from there once those features are live in 3 weeks from now.
You will also be able to delay the automatic billing so you can adequately fund your account post-auction. The limit for adding funds this way will be $5,000 USD (instead of the previous limit of $2,500 by credit card)  That new limit is also being extended for adding funds via credit card.
But in order for Namejet to provide these types of features, beginning December 14th NameJet will charge a 2.5% Online Administration Fee for all payments made to NameJet via any online method, such as credit card (regardless of what credit card is used), PayPal or Alipay.
This fee will be applied to any payments billed for auction wins when utilizing an online method (including the credit card on file) and for adding funds to a NameJet account via an online method. Please note that paying for domains via wire transfer will NOT incur this fee.
So the new lowest backorder prices from December 14th will be:
$70.72 for pre-release domains
$80.97 for pending-delete domains
So to put this into perspective in you spend $10,000 per year at Namejet you will now pay an extra $250 Online Administration Fee. This change seems good for people paying by Paypal or Alipay but bad for people paying by credit card.