I visited a domain name owned by NameFind LLC, a GoDaddy company, to get a price for it.
At the top it read: "The domain animalrights.org is for sale. To purchase, call Afternic.com at +1 781-373-6847 or 855-201-2286. Click here for more details."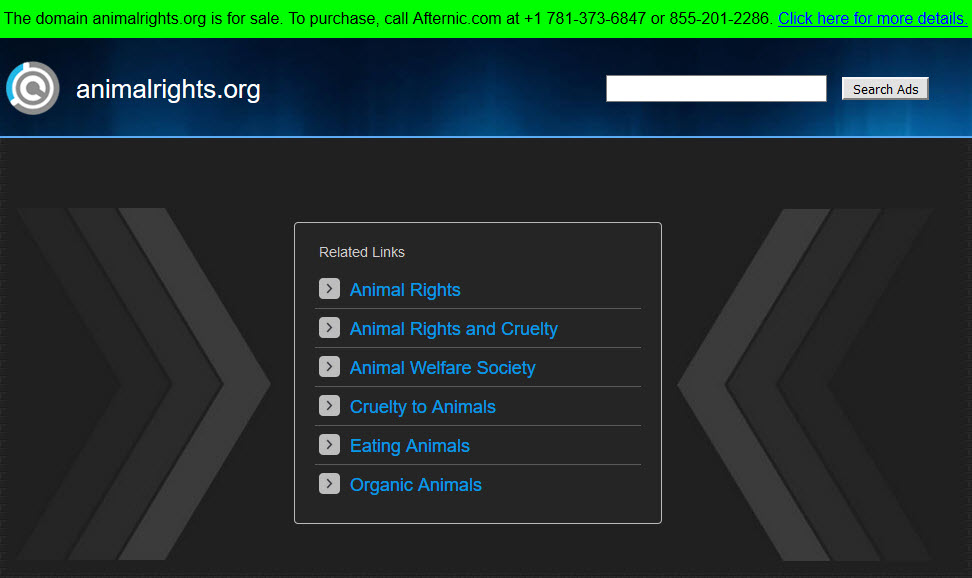 I clicked on "Click here for more details." and was redirected to an Afternic webpage that said:
animalrights.org is for sale!
Need a price instantly? Contact us now.
Toll Free in the U.S.
1-855-201-2286 +1 781-373-6847 (Worldwide)
We can give you the price over the phone, help you with the purchase process, and answer any questions.
Get a price in less than 24 hours
Fill out the form below. One of our domain experts will have a price to you within 24 business hours.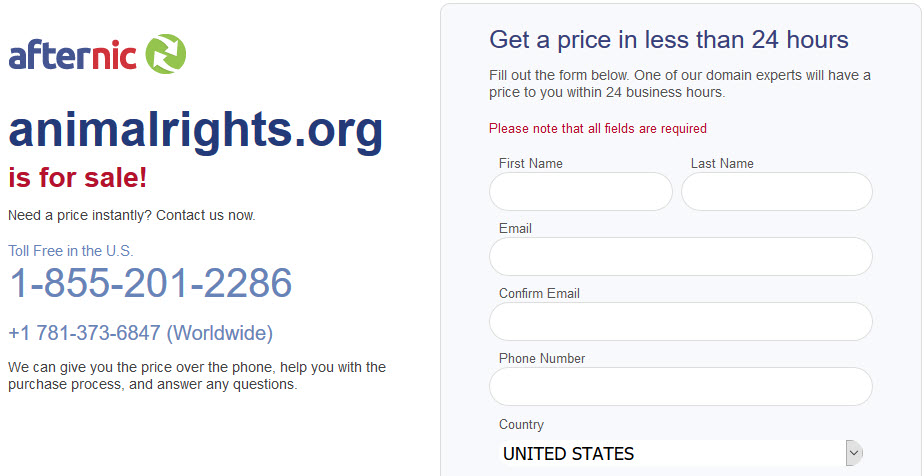 I then visited Afternic.com typed the domain name into the search box and a 'buy now' price came up instantly. So you can buy the domain name without waiting, or talking on the phone or filling out the form and waiting to get a price quote.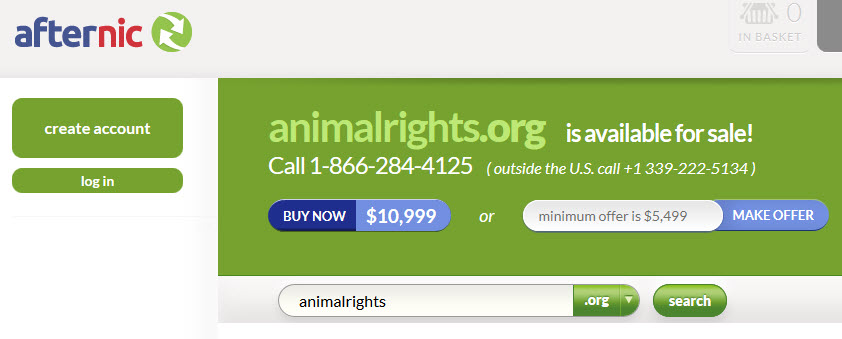 It even gives you the choice to make an offer for the domain name with a minimum that is 50% of the buy now price. The truth is you can actually negotiate a better price with NameFind (GoDaddy). You will get a least 25% off the buy now price.
If you go to GoDaddy.com and type in the domain name in the search form you will also get the buy now price and will be able to purchase the domain name right away. But it won't give you the option to negotiate a lower price.

Of course that does not work on all domain names as not all are priced by NameFind. Some domains are not priced at all while others have just a minimum offer to start the negotiations on Afternic.