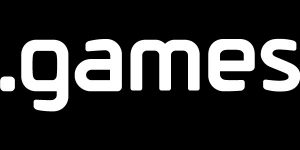 .Games domains entered general availability yesterday September 21. .Games got about 3,820 domain name registrations in the first hours of general availability.
.Games got 368 applications during the Sunrise phase with brands like Nintendo, EA, Blizzard, Apple, Major League Baseball, and others registering domains.
.Games got about 250 registrations in the Early Access Period (EAP) that was the week that preceded General Availability (GA).
The total registered .games domain names in the zone were about 4,438 a few hours after general availability started. (this was not during a complete 24 period but about 9 hours)
More than 1,100 .games domains were registered by registrars based in China and about 1,000 domains were registered at GoDaddy. More than 500 domains were registered in Rightside owned registrars Name.com and Enom. Rightside is the .games registry.
The non-premium registration fee for a .games domain is $14.99 at Name.com.
Rightside has already sold 7 domains from their Platinum tier: Free.GAMES, Shooting.GAMES, Racing.GAMES, Math.GAMES, Kids.GAMES, Virtual.GAMES, and Learning.GAMES. This is the full list of Platinum .GAMES domains that can receive offers at premiumsales@rightside.co.
.Games did pretty well among the 40 extensions in the Rightside portfolio:
Overall EAP revenue is 3rd (behind .NEWS and .LAWYER)
Premium sales volume in EAP is 2nd (behind .NEWS)
As of EAP Day 6, total .GAMES units were 5th overall
New use cases include:
Rightside also released yesterday 26,533 2 character domain names from all extensions in its portfolio including .games.