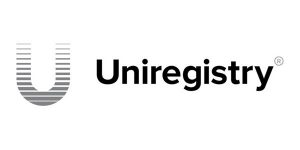 Uniregistry announced today its partnership with The Grid, bringing Uniregistry's portfolio of domain names to an online website builder.
Uniregistry is an ICANN-accredited domain name services company, providing tools for purchasing, managing and monetizing domain names.
"We built the industry's best tools for domain name management, to make people's lives simpler," said Frank Schilling, Managing Director of Uniregistry. "We help domain name owners get things done in the best possible way."
The Grid allows its users to build a website in minutes, from either a mobile device or desktop computer. Updating websites built with The Grid can be as simple as posting a picture or new content.
Under a new five-year agreement, Uniregistry is the exclusive partner for providing users of The Grid with custom domain names. Registering and configuring a domain name for a website created with The Grid can be completed using The Grid's video tutorial (http://help.thegrid.io/article/244-v2-add-a-custom-domain).
"The Grid was conceived with the guiding principle that the Internet is the best way for people to express themselves, and having a unique domain name is part of the identity," said Dan Tocchini, Founder and CEO of The Grid.
"We're excited that Grid users who sign-up for Pro Membership will be able to receive a free domain name from our unique collection of domain extensions, like .link and .help, as well as getting the best rates available on all other custom domain names, including .com," according to Frank Schilling.
In the coming months, Uniregistry will be making The Grid available to its users as well, allowing Uniregistry's domain customers to build websites for their domains as easily as they manage their domain names.