.Games domains enter general availability tomorrow September 21. At the same time Rightside is also releasing 26,533 2 character domain names from all extensions in its portfolio.
Early Access Period (EAP) for .Games domain names and the 2 character domains concludes tomorrow after a week. Price at the moment for EAP stage 5 is $135. This price doesn't include the domain name registration fee.
.Games Domains
The non-premium registration fee for a .games domain is $14.99 at Name.com.
.Games got 368 applications during the recently closed Sunrise phase with brands like Nintendo, EA, Blizzard, Apple, Major League Baseball, and others registering domains.
Rightside has already sold 7 domains from their Platinum tier: Free.GAMES, Shooting.GAMES, Racing.GAMES, Math.GAMES, Kids.GAMES, Virtual.GAMES, and Learning.GAMES. This is the full list of Platinum .GAMES domains that can receive offers at premiumsales@rightside.co.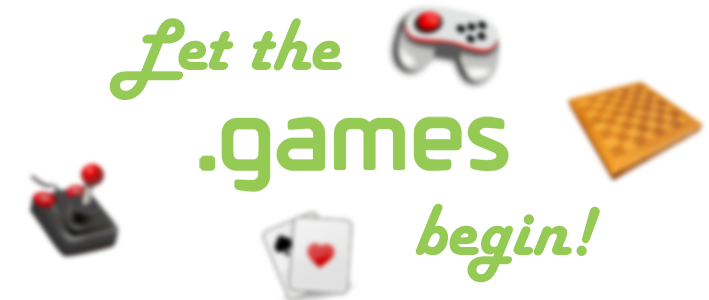 2 Character Domains
Meanwhile 26,533 2-character domains are becoming available include la.actor, my.news, be.social, and more.
Prices start at $250 per year at Name.com and go up to more than $3,000 per year. There are also some "Platinum" domains that have not been priced by Rightside. If you are interested you may need to contact them directly.
You can browse the inventory of available Rightside two-character domains in this downloadable .CSV file.
You can see the New gTLD 2016 calendar here. The calendar features all the new domain extensions launching this year.