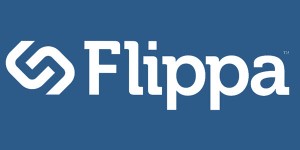 Over the years Flippa Domains has received many complaints from customers about the "Buy It Now" (BIN) behavior and its purpose throughout the marketplace differs across the product offerings.
It's become apparent that a "one size fits all" approach to the code is not always applicable: what might be beneficial for the Flippa Websites and Apps side of the marketplace does not always make it so for the Domains side.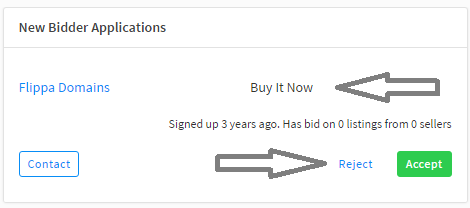 Original Intention
Back in the day, the BIN behavior worked to accommodate Website sellers, like so:
A buyer would place an offer to Buy it Now.
Upon agreeing to the terms and confirming their intention to buy,
it was up to the seller to "Approve" or "Reject" the buyer's offer:
For Website sellers in particular, this behavior is commonplace and is utilized for higher-value transactions, especially, so sellers can conduct due diligence, communicate before point of sale to arrange payment/Escrow setup, or just establish a point of contact prior to accepting the offer. According to Flippa this is all still logical and highly useful on the Websites and Apps side of the business.
The Change: What's Right for Domain Transactions
Providing the context above should help shed some light on why this "screening process" existed in the first place.
But domain purchases in particular do not require the level of due diligence that Website or App buyers find so necessary. As such, as a domain buyer, clicking "Buy it Now" and waiting for your offer to be accepted or rejected is not commonplace, nor is it a particularly satisfying buying experience.
Therefore, effective immediately, a Flippa Domains seller can no longer screen a BIN offer: the ability to "Accept" or "Reject" is no longer available.
If you are a buyer and commit to a purchase via Buy It Now, the offer is now automatically accepted.
This Only Affects Domain Listings
Flippa being crystal clear states that this change *only* affects domain listings on Flippa; Websites and Apps BIN offers maintain the same, original behavior as detailed above.