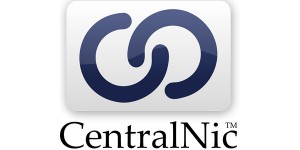 CentralNic will relaunch the TLD .CX on June 22 through its new Registry Gateway Service. .CX is the ccTLD for Christmas Island.
The ccTLD is rebranded as the domain for good Customer Xperience.
The TLD was formerly administered by Planet Three Limited, a company with offices in the United Kingdom and Australia, which went bankrupt and ceased operations, voluntarily transferring management to CIIA (called Dot CX Limited at the time).
CentralNic will make thousands of domains like bars.cx, manchester.cx, bb8.cx, sites.cx, gigs.cx and photos.cx available at what the company says will be "unprecedented pricing".
"CentralNic is delighted to debut .CX over our new Registry Gateway Service, allowing existing CentralNic registrars to obtain .CX domains through their existing EPP integration. .CX has global appeal as the domain for good Customer Xperience, but it also has strong appeal as the well-known abbreviation for "Cathay," an historical name for China. .CX's huge pool of available names and low price from CentralNic presents a compelling opportunity for companies and domain investors looking to snap up short, popular names with a great generic two-letter TLD," said Ben Crawford, CEO of CentralNic.
.CX does not have any registration restrictions and offers access to many generics, keywords and geographics (and most plurals) as well as 95% of 5Ns.
Registrars can request a sample list of available names – categorised by popular cities, 95% of fivenumeral domains, and keywords that have commanded premium price tags under other TLDs – all available at a low standard wholesale price (with no premium tiers) directly from CentralNic.
CentralNic is supporting the launch with an extensive marketing campaign using .CX as the smiley emoji (for happy customers).