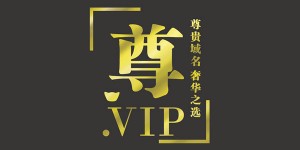 .VIP entered General Availability on the 17th of May breaking all New gTLD registration records for domain name registrations in the first 24 hours after launch. .VIP is a Minds + Machines (MMX) new extension. Within the first 24 hours of launch exactly 167,231 domains were registered according to the company.
It has been the fasted registered New Extension since the NEW gTLD program started in January 2014. According to NameStat.org .VIP is already #2o of all new gTLDs in terms of domain names registered.
MMX CEO Toby Hall characterized the launch as "an exceptional start" for the new top-level domain. "The strong international demand for .VIP domains is highly encouraging. We have worked hard with the retail channel to ensure the domain is keenly priced for both domain investors and end-users. The support from the international registrar community has been exceptional."
MMX Chairman Guy Elliott said, "In China, the acronym 'VIP' is universally accepted as a Chinese word. It means so much more than 'very important person'. Contemporary Chinese people view VIP as standing for prestige and honor, and applies to people, places, objects and experiences."
The ratio of normal retail priced .vip domains sold to premium priced domains sold was 98.6% normal to 1.4% premium. In total, 77 domain name registrars sold .vip domain names within the first 24 hours, with 34 of those registrars being China-based. An auction of premium .vip domain names will be staged on Alibaba's AliAuction platform in China on Friday May 20.
Here is the infographic that Minds + Machines shared with OnlineDomain.com:
You can download a high resolution version of the infographic in pdf format here.