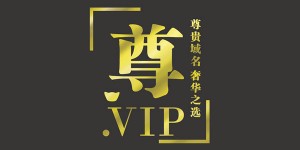 .VIP broke several New gTLD domain registration records since its launch yesterday. It has been the fasted registered New Extension for the first 3 hours since the General Availability since the NEW gTLD program started in January 2014.
.VIP went into General Availability at the stroke of midnight, China time, on May 18th.
Minds + Machines (MMX) shared some internal statistics on the opening minutes of .VIP registrations. At the 5 minute mark, 25,696 domains had been registered. At 15 minutes, 45,263 domains had been registered. At 30 minutes, 53,941; at 45 minutes, 75,649; at one hour into GA, the total number of domains sold by registrars was 89,285. It took .VIP 73 minutes to pass 100,000 domains sold, which was #24 of all new gTLDs according to NameStat. At 90 minutes, 108,317 domains had been sold and at two hours, the total was still rising, at 116,423. During those first two hours, 7,313,294 EPP transactions (i.e. domain checks) were made to the MMX back-end servers.
NameStat stats show that registrants from 99 different countries registered a .VIP domains in the first few hours of General Availability, using 59 different registrars around the world.
Comparisons to some other "big" TLD launches are interesting. The Chinese .wang TLD, for example, is considered one of the main benchmarks for aftermarket auction and trading prices in China. The .wang TLD is currently #3 in the world by domains under management, with more than 1.06 million as of today. According to "China's Wikipedia", Baidu Baike, .wang's launch on 30 June, 2014 saw 20,000 registrations within the first 48 hours, and 60,000 by August 2014.
Looking at .XYZ (currently #1 with 2.77 million domains) the first day of registrations hit 10,000 and after a month, the TLD had 257,000 domains.
The MMX registry has given OnlineDomain.com an iron-clad guarantee that not a single domain has been gifted or otherwise made available for less than full retail price. MMX made this promise in an official release to the London Stock Exchange on 27 April 2016:
On 17 May 2016, .vip will go into General Availability. Based on the enquiries received during Sunrise and feedback gained through our two recent marketing trips to China, it is clear that there is genuine interest in the domain both within and outside of China. As a result, we will not be using a year-one freemium approach to simply inflate year-one registrations. Instead, we intend to be keenly priced to ensure margin to ourselves – and registrations – as well as protect the integrity of the domain. The volume we anticipate to be generated through keen pricing will then support the sales of our premium names in this domain.
http://www.londonstockexchange.com/exchange/news/market-news/market-news-detail/MMX/12793409.html

Minds + Machines told OnlineDomain.com that they have been working on building awareness of .VIP worldwide since March. For the China market, MMX partnered with Allegravita for marketing communications and premium domain operations, and with ZDNS for China compliance.
Allegravita's Simon Cousins stated, "VIP is basically a Chinese word now. Most everybody in China views "VIP" as a standard word meaning prestige and honour. It has a different, broader meaning in today's China than the strict English acronym "Very Important Person". In Chinese, it covers prestigious and honoured people, places, things and experiences too."
Toby Hall, MMX's CEO, wanted to underline how "domainer friendly" they're trying to be. OnlineDomain.com has been very critical of Minds + Machines in the past. Extremely high priced renewals are not good for the domain name industry, from the domainer down to the end-user, registrars and the registry. Toby told us that his direction to the company is to be completely focused on "partnership", and that very much includes the domain investor community: "Every .VIP domain, regardless of registration price, will renew at standard retail rates, as they're set by the registrars".
Prices for .VIP domain names start at $5.90 at Hehonet, they cost $6,88 at Uniregistry and $8.99 at GoDaddy.
The rights to own and operate .VIP were sought by five applicants, including MMX (then called Top Level Domain Holdings, later Minds + Machines), Donuts and Google. The private auction to resolve the contention was held on 17 September 2014, with MMX winning the auction with a final bid of US$3,000,888.
.VIP was delegated to the internet on 25 November 2015, and the trademark-owner applications period (the "sunrise") ran March 1 to April 30. 120 domains were registered by trademark holders during that period.