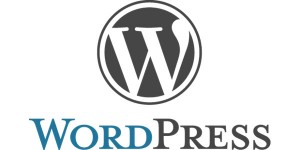 WordPress 4.5.1 was released today fixing 12 bugs.
WordPress 4.5.1 is a maintenance release following WordPress 4.5 that has been downloaded about six million up until today.
I warned people to wait a few days before upgrading to version 4.5 as it was a major release. I suppose version 4.5.1 eliminates most of the risk.
This release fixes 12 bugs, chief among them a singular class issue that broke sites based on the Twenty Eleven theme, an incompatibility between certain Chrome versions and the visual editor, and an Imagick bug that could break media uploads.


WordPress 4.5.1 contains fixes for 12 bugs from 4.5, including:
Build/Test Tools
Shrinkwrap npm dependencies for 4.5
Bundled Theme
Twenty eleven page templates with widgets incorrectly styled
Customize
Customizer Device Preview: Use px units for tablet preview size
Database
Database connect functions can cause un-catchable warnings
Editor
Fix support for Safari + VoiceOver when editing inline links
Emoji
Emoji skin tone support test incorrectly passing in Chrome
Feeds
Feeds using an rss-http content type are now served as application/octet-stream
Media
Fatal error: Undefined class constant 'ALPHACHANNEL_UNDEFINED'
wp_ajax_send_attachment_to_editor() bug
Don't cache the results of wp_mkdir_p() in a persistent cache
Rewrite Rules
Duplicate directives in web.config after WordPress 4.5 installation on Windows
TinyMCE
WordPress TinyMCE toolbar/tabs unresponsive in Chrome Version 50.0.2661.75 beta-m (64-bit)
For more information, see the release notes.
You can Download WordPress 4.5.1 or venture over to Dashboard → Updates and simply click "Update Now." Sites that support automatic background updates are already beginning to update to WordPress 4.5.1.