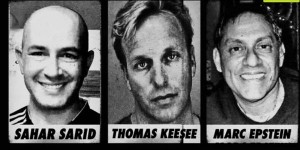 Fusion.net created a new section dedicated to Cyber Scammers called the Naked Truth. Investigative duo Natasha Del Toro and Dan Lieberman, called The Digilantes, go on a hunt for cyber scammers.
There are a lot of people online that want to rip you off. But The Digilantes are here to help.
In their first ever piece they tried to find who is behind the Mugshots.com website. The video features domainer Sahar Sarid and (alleged) previous owner of Mugshots.com. Sahar Sarid is in the middle of another controversy (see here also) when he decided to include Adam Dicker (accused of fraud) in his new project #DomainingAMA.
Our first case looks into the mugshot industry, websites that post mugshots and then charge hundreds, even thousands of dollars to take them down, whether you are guilty or not. The biggest of them all is mugshots.com. Some call it extortion, but no one can find who is behind the site. So we decided to find them ourselves.
This is a new kind of interactive investigation that lets you dive deeper into the parts of the story that interest you most. Throughout the documentary, you'll have the chance to click to find out more details.
Click below to watch the first compelling documentary:
The Digilantes Try to Find Out Who Is Behind Mugshots.com
The Digilantes need your help with their investigation, too. Tell them what you know about the people behind Mugshots.com.