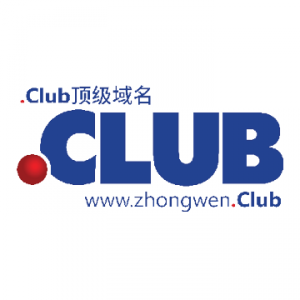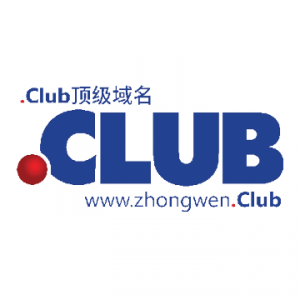 Allegravita announced that .Club ,one of their most successful domain name sector clients, has reappointed them for their China campaign in 2016.
Since 2014, .CLUB Domains and Allegravita have worked closely to bring .CLUB's brilliantly marketed and well-positioned domain names to Chinese markets in China and the Chinese-speaking world.
Allegravita supported .CLUB to achieve full incorporation in Beijing, massively expand domain name sales through a highly-motivated Chinese sales channel, and their Beijing-based media PR team was successful in having .CLUB appear in more than 450 Chinese media stories. Allegravita's support for .CLUB's Chinese social media, digital marketing, promotional events, activation tactics, and logistics provided a platform for the dynamic and talented .CLUB management team to tell their story to millions of Chinese consumers, tens of thousands of fans, and thousands of happy .CLUB domain name owners.
Since China work began in 2014, .CLUB has emerged as a superstar in the Chinese domain name industry, a rapidly expanding sector in China due to the now 688 million Chinese online and to the investment potential of "premium" domain names. Chinese domain industry professionals have been sincerely impressed with the company's sense of purpose and responsibility towards its Chinese fans, and its understanding of and swift efforts to comply with the May 2015 regulations of China's Ministry of Industry and Information Technology (MIIT – 中华人民共和国工业和信息化部). It is no exaggeration to say that with Allegravita's long support, .CLUB is literally at the very head of the queue for non-Chinese domain registries to achieve full MIIT approval.
In 2015, .CLUB's premium domain sales alone reached $2,842,367.27 with a substantial proportion of those purchases from Chinese buyers. Colin Campbell, CEO of .CLUB Domains, said, "Allegravita has been our key partner since our first day thinking about China. The .CLUB and Allegravita teams share many common values and a very similar operational approach. We're very happy with the results of our work in China this year, and we look forward to the continued success of .CLUB in the Year of the Monkey!"
China is a rapidly expanding Internet market with millions of companies looking to brand themselves online in a worldwide Internet community. .CLUB had tremendous foresight to enter China at the time they did, and as "CLUB" is an English-word recognized worldwide and especially in China, there is tremendous potential for growth in 2016 and beyond. China is catching on, where .CLUB is a short and memorable way to brand and provide internet addresses for communities and passions, words that resonate deeply with ancient and contemporary Chinese culture.
Jeff Sass, CMO of .CLUB, said, "We've been coming to China for over 2 years now, and the Allegravita team in Beijing and New York has been a great partner for us. While we happily acknowledge 2016 as the year of the monkey, we're not monkeying around when it comes to our commitment to China."
Michele van Tilborg, COO of CLUB, was satisfied in particular with progress in .CLUB's registrar relationships. "Allegravita has helped us understand some powerful insights concerning our partnerships with China's largest registrars, including Aliyun, EJEE, Xinnet, Chengdu West, Nawang, 35.com and many more."
Allegravita's CEO, Simon Cousins, said "Our team has always distinguished ourselves from many others by our extraordinary commitment to passionate, effective and flexible China marketing and communications. The .CLUB crew are the very definition of passion, and we've learned as much from Colin, Jeff, Michele and their teams as .CLUB has learned from us."
About Allegravita
Allegravita, experts in China strategic advisor and communications, has provided critical support to more than 250 client companies over 13 years. Allegravita is the world's foremost expert consultancy to domain name registries on the domain name industry in China, and has advised 15 leading registries on China market entry, regulatory compliance, channel and consumer activation, digital marketing and public relations, media relations and government relations.