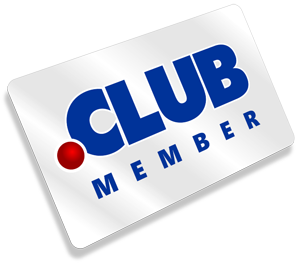 .Club released more than 13,000 reserved premium domains for sale yesterday.
Here are some of the best domain names available and their prices (from 101domain.com):
mp3.club $9,200
amateur.club $9,200
luxury.club $9,200
private.club $9,200
shop.club $9,200
sushi.club $9,200
pool.club $9,200
bicycle.club $9,200
aftermarket.club $1,975
petshop.club $1,975
The .Club registry also released 14 NNNN.club domains. No other numerics were released. All other available NNNN.club domains were bought last month by Chinese investors. 11 .of the 14 NNNN.club domains are offered for sale at $98 with a renewal price of $10-$15.
Here is the complete list with prices (from 101domain.com):
2016.club $7,095
2015.club $2,975
2014.club $1,975
1874.CLUB $98
1909.CLUB $98
1913.CLUB $98
1922.CLUB $98
1933.CLUB $98
1939.CLUB $98
1944.CLUB $98
1955.CLUB $98
1977.CLUB $98
1979.CLUB $98
1981.CLUB $98
There are hundreds of LLL.club (with a lot of Chinese LLL) in today's list like djn.club or dkc.club that are available from $98.
Colin Campbell revealed in a comment yesterday that a lot of the LLL.club domains have already been sold:
"We actually sold over 2000 of the 13,000 names today. Strong demand from China for the 3 character names. Many of these names were priced about 60 days ago before the rise."
About 6,000 more LLL.club are still available for sale today.