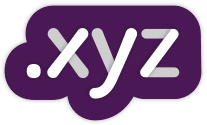 Last week I wrote about a reader that complained that his .xyz domain name was suspended by the registry after a trademark complaint.
I advised the reader to reply to the registry with a simple explanation. Partly because this was not a real complaint and partly because they would do what they liked anyway as there are no rules set about such complaints and suspensions. He didn't even have a complaint to reply to.
This is what he send them:
Hello,

I was notified by Name.com that my domain "xxxxxx.xyz" had been suspended for trademark infringement and told to provide "clearly convincing evidence that the registration does not infringe on the trademark owners rights and is not likely to lead to consumer confusion."

Obviously, "xxxxxx" is a real word that means xxxxx, and is not a term exclusively owned by xxxxxxx. As this domain name has never been parked, never hosted any advertisements and never been offered for sale, I have never infringed on xxxxxxxx's trademark. Please lift this domain's suspension as soon as possible. Thank you.
This is the reply he got:
Hello,

Thanks for providing further information. The domain has been unsuspended and no further action will be taken by the registry. Please be advised that xxxxxxx may still take further action against then name that will be out of our control.

Have a great weekend.
I still don't see the point of this. They put the domain name owner into unnecessary trouble playing judge, jury and executioner without any legal grounds to do this and without any set rules to follow. The domain name owner had to reply to some imaginary complaint and explain the obvious to the .xyz that supposedly did research.
Even if the .XYZ registry thought that there was a hint of trademark infringement they had no right to suspend the domain name, no matter what their ICANN contract says. (And it probably says they can do whatever they want. This has got to change.)
I hope my posts helped a little to clear this issue and I certainly hope that the .XYZ changes this secret "policy" and we never hear about a suspended domain name ever again.