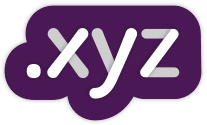 2015 Domainfest Asia may have ended but bidding at the domain name auction is going strong!
The Right of the Dot auction for DOMAINfest, powered by 4.CN, is running September 2-10, 2015 – before and after DOMAINfest Asia.
Pre-Bidding has started as of August 26, 2015, with the full premium domain auction began Sept 2, 2015 and runs until September 10th, 2015.
The auction features domain names such as 8.XYZ, 026.COM, HRR.COM and 829.COM.
A few of the domain have their reserves met such as zhou.com that is at $61,361 and 2355.com that is at $51,021.
But what seems remarkable and almost unbelievable is the bidding for the domain name 8.xyz that is now sitting at $53,358 with 6 hours left in the auction.
8.global has a $687 bid at the moment of writing.
The auctions end over a 4 hour period on September 10 at 8pm Hong Kong time which is 8am EST September 10th.
You are required to place a deposit before you are allowed to bid, however for those outside of China if you would like to bid without a deposit, please act now and send your 4.cn account info (user ID and email) and ask for bidding rights without deposit at info@rightofthedot.com.