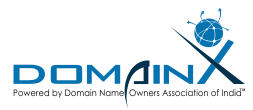 DomainX 2015 is going to be held in The Taj West End, Bangalore, in India.
The 2 day event (7–8 August2015) aims to bring investors, hosting providers, startups & entrepreneurs to discuss industry, and be the largest domain name event in India.
DomainX 2015 is a conference with notable speakers, such as Deepak Daftari, Ron Jackson, Frank Schilling and Bill Karamouzis, discussing real life case studies, carefully selected based on their experience and contributions to the domain name industry. Some will speak remotely.
DomainX 2015 plan to have over a dozen domain name related sessions from industry leading speakers.
DomainX™ 2015 Conference Will Be Held At The Taj West End. The Taj West End, voted as the number one business hotel in India & number two in the world by the Conde Nast Traveller UK.
DomainX is powered by the Domain Name Owners Association of India(DNOAi). "DNOAi is the first (in India) privately held association of similar minded domain name owners who have joined hands in order to bring investment, monetization and general awareness towards the domain name sector as well as web development industry."