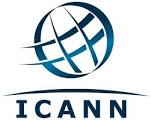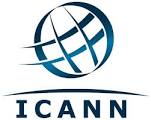 Yesterday I made a post about hundreds of 2-letter .berlin domain names that were registered by a .berlin registry partner against ICANN rules. It turns out that the problem was much deeper than I thought.
Several ICANN "affiliates", friends and partners and some registries tried to justify these registration by providing the ICANN authorization: Letter/Letter Two-Character ASCII Labels. But that only made this worse.
This is a letter from ICANN authorizing the use of several letter/letter .berlin domain names and it is dated 08 April 2015.
The first problem is that ICANN wasted millions of dollars and several years and decided to not allow any 2-character domain name registrations and then on one day it decided that it will take that rule back. This is one of the rules that all registries signed on the New gTLD registry agreement that has since been cannibalized.
Of course some will say that the registry agreement has a provision that allows registries to request that some domains are released. That is another of those magnificent ICANN loopholes that allow them to act differently depending on that they want to achieve.
Would anybody trust ICANN? Its rules are applied to each circumstance differently. The latest joke is reporting the .sucks registry to the FTC after releasing the New gTLD program without any price restrictions whatsoever to the registries.
Inadvertently the ICANN advocates (mentioned above) revealed that several 2-letter domains were released on the 01 December 2014: Letter/Letter Two-Character ASCII Labels.
This is the same date that the authorization for All Digit/Digit, Letter/Digit, and Digit/Letter Two-Character ASCII Labels at the Second Level was released. So on that date (01 December 2014) the ICANN report clearly says:
Registries seeking to release letter/letter two-character ASCII labels at the second-level will continue to follow a transparent process as recommended by the Government Advisory Committee (GAC).
So how were all these 2-letter domain names released on that same date?
Some of the earlier requests had a proper public comment and a proper comment review. But that comment review lead to the 01 December 2014 report with the quote given above. It shouldn't lead to the release of several letter/letter domains on the same date.
I have been looking for the public comments with the registry requests for these letter/letter domains but I can't find any. (ICANN's website is no help as the 2014 archive stops in May)
During ICANN 52 in Singapore, the GAC issued the 11 February 2015 GAC Singapore Communique, and on 12 February 2015, the ICANN Board adopted Board Resolution 2015 02.12.16 to accept the advice from the Communiqué regarding the release of two-letter codes at the second level in gTLDs. The Resolution further directed Staff to revise the Authorization Process for Release of Two-Character ASCII Labels as follows:
Extend the comment period so that all requests undergo 60 days of comment.
Implement improvements to the process to alert relevant governments when requests are initiated.
Comments from relevant governments will be fully considered.
So how were several letter/letter domains released on the 1st of December 2014?
Also despite the GAC's requests there is not a proper comment period. There is no proper announcement at the comment period section at ICANN's website. Instead this "rolling" comment is buried somewhere no one can find. And of course there is no comment report as this is a never ending comment period designed to do just that. Never publish a report on ICANN's inability to produce a proper registry agreement despite spending millions of dollars and several years.
Furthermore I don't understand how these comments work. Can governments comment on active TLDs only or on future ones too? (My understanding is that you can only comment on active ones) Because asking governments to submit hundreds of comments on individual TLDs and at different dates as they come for years from now is simply mad. But then again this is probably the purpose here. To approve these requests without anyone noticing so ICANN can carry on spending the New gTLD money without the registries annoying them with 2-character release requests.
For example Singapore has requested that all requested "sg" domains, including future requests, are restricted: ""In general, we are unable to agree to the release of the two-character "sg" label at the second-level under new gTLDs because of the concern that such use would create confusion with the ccTLD "sg" representing Singapore. This policy is to be applied to all new gTLDs who have requested for the release of letter-letter two-character labels at the second level." To reiterate, our disagreement (as stated above) are applied to all new gTLDs who have or will be requesting for the release of letter-letter two–character labels at the second level."
Will this comment be accepted by ICANN? Unknown!
You can see all the comments here.
You can see the Two-Character Request Status here.
ICANN is the same organization that allows several registries to make a mockery out of what remains of the New gTLD registry agreement. One of the few restrictions that ICANN put on registries is that they are not allowed to register a certain number of domain names for its own use. Many registries are "circumventing" this rule by creating shell companies that register thousands of domains.
I am not saying that this New gTLD registry rule is good or bad but it's there. Registries are allowed to reserve any number of domains but they can't actually register all of them. .Berlin is one of those registries that created those shell companies and registered hundreds of .berlin domains.