Butterfly Twists, a British ballerina brand got creative with its domain name web extensions. Hundreds of extensions have been registered and 100s of customized websites have been created.
Butterfly Twists has created a search engine that searches among their extensions or you can just hit shuffle and land to a random website.

Here is how butterflytwists.tattoo looks: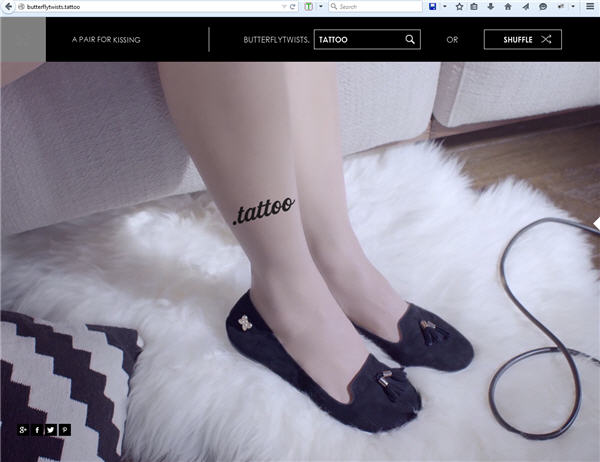 Butterfly Twists is a ballet shoe and rain boot brand for women, founded in 2007 and launched in London in 2009 by Emmanuel Eribo, Frank Eribo, Mark Quaradeghini and Philippe Homsy. Go check out butterflytwists.com or .cat, .sexy, .hiphop, .dating, .holiday, .fail, .photography, .ninja, .sexy, .cat, .cash, .gallery or more.
You even win a voucher at butterflytwists.vegas by playing a game: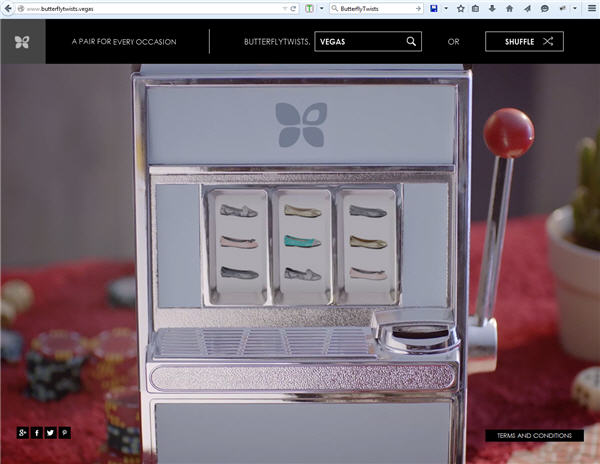 Look at the video they have created, called "BUTTERFLY TWISTS | THE DOTS", for their new 100+ web extensions:
And this was the Butterfly Twists 'Anytime Anywhere' Teaser Video: