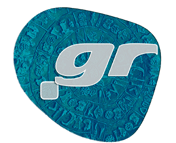 In what seems to be one of the worst decisions in domain name history I just lost the domain name ini.gr (INI.gr) to PepsiCo Greece. PepsiCo wanted to register ivi.gr (IVI.gr) but couldn't because I had registered the domain name ini.gr before.
Why couldn't PepsiCo register ivi.gr you might ask. The domain ivi.gr was not registered but it was not available either. It was reserved for me to register if I ever wanted it as it is considered a confusingly similar written domain name to my ini.gr.
This is because of some crazy .gr rule that mandates that similar (to Greek letters) written domain names (in latin characters) are all bundled together.
The decision was issued by EETT (Hellenic Telecommunications and Post Commission)* which handles the Greek ccTLD .gr. They are both writing the .gr Domain Policy and handling any domain name disputes in what seems like a conflict that has been addressed by various people here in Greece.
But let's see why they took my domain name ini.gr and gave it to PepsiCo. PepsiCo says that it owns a trademark for both 'ΗΒΗ' (Greek) and IVI (latin) here in Greece. They wanted to register ivi.gr but couldn't. Why is this my fault you might ask? It isn't but according to EETT it is me that is punished.
I registered, the totally unrelated to the PepsiCo trademarks, domain name ini.gr. Any of you computer geeks like me would be familiar with the ini files in windows.
So EETT simply said that because ini.gr is written confusingly similar to ivi.gr and because PepsiCo owns a trademark for ivi and I don't own a trademark for ini, then my domain ini.gr will be deleted so that PepsiCo can register ivi.gr.
What?
And now the best part. How is ini.gr confusingly similar to ivi.gr according to EETT?
You take 'ini' (written in latin characters), write it in capital letters 'INI', write it in Greek characters 'ΙΝΙ' (because it seems similar), then write it in lower case Greek 'ινι'. So Greek letter 'ινι' is similar to latin letter 'ivi' because it looks similar. Simple???
NO! This does not make sense to anyone except EETT.
Greek letter 'ινι' still sounds like 'ini'. And greek capital letter 'ινι' that is INI does not look like latin capital letter 'ivi' that is IVI.
As you can see the decision puts together Greek and latin characters, capital and lower case letters, confusingly similar written letters to reach an incomprehensible decision. The 2 domain names could never been confusingly similar. 'ini' is not confusingly similar to 'ivi' and 'INI' is not confusingly similar to 'IVI'. Period.
This is a simple big fish eats little fish type of situation. See you in Greek court.
*ΕΕΤΤ (ΕΘΝΙΚΗ ΕΠΙΤΡΟΠΗ ΤΗΛΕΠΙΚΟΙΝΩΝΙΩΝ & ΤΑΧΥΔΡΟΜΕΙΩΝ)