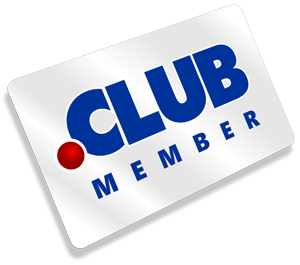 Jeffrey Sass, CMO of .CLUB, wrote a very interesting article on CircleId called "We're Asking the Wrong Questions".
Here are some of the points he made:
"The story so far has been fairly predictable: registries that "own" the names and the registrars that "sell" the names are optimistic, and many businesses and domain investors that are deeply rooted in the "legacy" domains are pessimistic and openly "poo poo" the new. Consumers and businesses, save for a few million that have gladly registered a name with a new extension, are largely uncommitted to the debate and simply register names that make sense to them if they happen to discover them and they are affordable based on their individual budgets."
"The truth is, as we enter the second year of life for the early released new top level domains, awareness of the availability of all these new extensions primarily remains inside our industry, dare I say within our little domain industry "club.""
"I find it odd that so many are so quick to judge startups in the domain name industry against a much higher standard than startups in other industries. In the tech world, would anyone complain if a new company was not yet profitable just nine or ten months after product launch?"
"Perhaps we should consider giving startups in the domain name space the same multi-year grace periods to grow their business and user base that would be afforded a new product launch in other tech sectors."
"The success of the new domain extension program, and really, the success of the domain name industry as a whole, is not based on a battle between .Com and .EverythingElse."
"The real question that should be asked (and answered) is "How can we make sure that every individual and business on the Internet is able to easily find the best domain name for them?" "How can we ensure that everyone can find the perfect domain for themselves or their business?" These are the questions that matter. It's not .Club vs. .Guru or .Com vs. .wiki."
Read the complete article on here. More blog posts from Jeffrey Sass can also be read here.