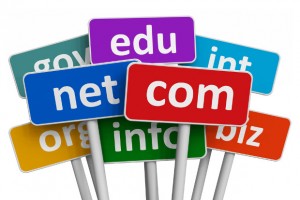 I am listing today my .NET domain names that I have sold in the past 10 years. I don't really like .net and I think that it shows.
Some of the domain names have been hidden because of confidentiality agreements, so I don't reveal certain parts of my strategy and various other reasons. Sorry for this. A lot of the domains were sold through Sedo, so if you search the Sedo domain name sales reports you will probably find most of the hidden domains listed there.
So here are my 14 .net domain name sales for each year since 2005 and up to 2013 (number of domain names sold each year, number of *s is the actual number of characters):
2005 (3)
**********.net 750 Euro Sedo (2 words)
**********.net 1000 Euro Sedo (2 words)
****Online.net 4500 Euro Sedo (2 words)
2007 (2)
************.net 3,000 GBP Sedo (2 words)
*********.net 6500 Euro Sedo (2 words)
2009 (3)
**********************.net $12,500 Sedo (2 words)
*******.net 3100 Euro Sedo (2 words)
*****************.net $3,500 Escrow.com (2 words)
2010 (2)
DVDr.net $2000 Escrow.com
LeftWing.net $500 Escrow.com
2011 (2)
EscortAgency.net 2000 Euro Sedo escrow
LondonEscort.net 2000 Euro Sedo escrow
2012 (1)
MyLinks.net $3,000 Go Daddy
2013 (1)
SiteMonitor.net 2,250 Euro Sedo
Surprisingly almost all sales were for 2 word domains. (except for dvdr.net)
The 14 domains listed above have a total sales revenue of about $55,000. The conversion from Euro and GBP to dollars was estimated.
The average .net domain name price is $3,929 and the median price is $3,000.
Sales from 2014 have not been included. I have a list of a few other .net domain names that I remember selling but I don't remember when and for how much. I have only included sales that I found in my Sedo and Escrow.com accounts.
Some interesting facts about the sales above. I remember selling Mylinks.net for $200-300 sometime around 2004 and then it dropped in 2006 and I bought it again and then I sold it again in 2012. I only own 55-60 .net domains now and considering 10-15 are defensive registrations, I think I made some good sales. I have made some solid profit on them over the years. Maybe I was wrong not liking .net after all.
If anyone has any doubt that this list is not correct or it is fictional then please let me know what sale you don't believe so I send you a screenshot from Sedo or Escrow.com and my bank account. (I get a lot of these people whenever I post sales.)
This is the second post of a series of articles reporting my domain name sales in the past few years. A lot of people were asking for this so I am just getting started with .info and .net. .Us, and .Biz will follow and I will end with .org and then .com. .Net has the fewest sales of all.
You can find all my .info sales in my post "100 .Info Domain Name Sales In 10 Years For $330,000+".