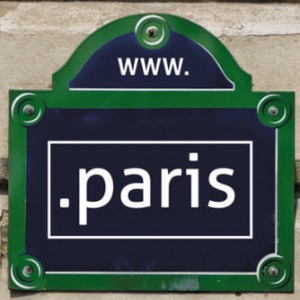 Today, December 2 2014, .Paris domains opened to everyone at a "first come, first served" basis.
Looking for a typically Parisian address at an affordable price? .paris is the new Parisian top-level domain (TLD) which provides the same function as .com or .fr in a website's address. It is available to all internet users on 2nd December at 2pm, allowing them to participate in the development of a new digital universe. Paris is the first city in France to offer its own name as a TLD.
In September 2014, the .paris TLD was offered to professional businesses and institutions. Some 2,000 companies acquired a .paris TLD on that occasion, notably those from the luxury, gastronomy and innovation sectors. Today, the .paris TLD is available to all who want to associate their online identity with Paris and the city's powerful brand profile, be they bloggers or businesses.
Acquiring a .paris address The City of Paris does not sell domain names directly. Reservation of a .paris TLD can be made via an accredited registry office which can be consulted here at bienvenue.paris. The .paris address costs 39 euros TTC for a one year period.
Selected by the city of Paris based on the quality of their digital project, the 100 ambassadors paved the way to the .paris era since June 4 2014. Discover their websites: