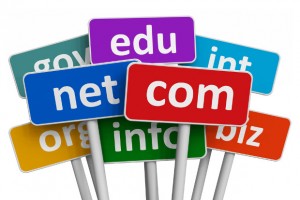 Ashton Kutcher was on the show Conan, with Conan O'Brien, last night. The interview was all about her daughter Wyatt Isabelle Kutcher.
Ashton Kutcher and his fiancée Mila Kunis had their first child in September 30th. The couple named her daughter Wyatt Isabelle Kutcher and revealed her name 2 days after.
Ashton claimed on Conan that he already owns all the domains to her name and much more:
"We got the Twitter handle, the Instagram, everything you could possibly . . . I don't want a porn site with my daughter's name on it," Kutcher said. "It is unacceptable to me. It's not going to happen."
"We got her an email address," Kutcher explained. "We write her emails … One day she'll be able to look at it and see the kinds of things people had to say."
Ironically the couple doesn't own any of their own domain names such as:
AshtonKutcher.com
AshtonKutcher.net
AshtonKutcher.org
AshtonKutcher.biz
AshtonKutcher.us
milakunis.com
milakunis.net
milakunis.org
milakunis.info
So what domains did Ashton get for his daughter? He got the domains WyattKutcher.com and WyattIsabelle.com. The couple registered the domain names for the maximum of 10 years.
The domains were registered back in March 2014 at the Enom.com registrar. I guess the couple decided the name right after they found out about the pregnancy. And they probably chose the name even though they didn't know the gender yet. Wyatt is used mostly for boys but it seems that girls get the name too. Last year, 16 baby girls in the US were named Wyatt, vs. nearly 8500 boys.
The day after the announcement of the name someone from Michigan, USA registered the domain WyattIsabelleKutcher.com at GoDaddy.com.